Fashion: Five holiday trends that have taken summer 2018 by storm
August 6, 2018
TRY as they might, designer brands and high-street retailers can't always predict the trends that are going to go stratospheric and those that are going to fall flat.
Fendi might decide that it's all about minuscule handbags, but over in the real world we actually want to be able to carry around more than just our phone and bank card, so we'll be sticking with our titanic totes and supersized shoppers, thanks very much.
On the other hand, sometimes one dress (or, as was the case last month, a spotty M&S jumpsuit) suddenly goes viral and sells out in a matter of hours.
Now that we're well into summer, we can look back at the clothes and accessories that have been the biggest hits of the season – and that still have plenty of mileage in them.
From shorts to shoes and bags, these pieces are super-stylish in their own right, but it just so happens they also make a perfect capsule vacation wardrobe.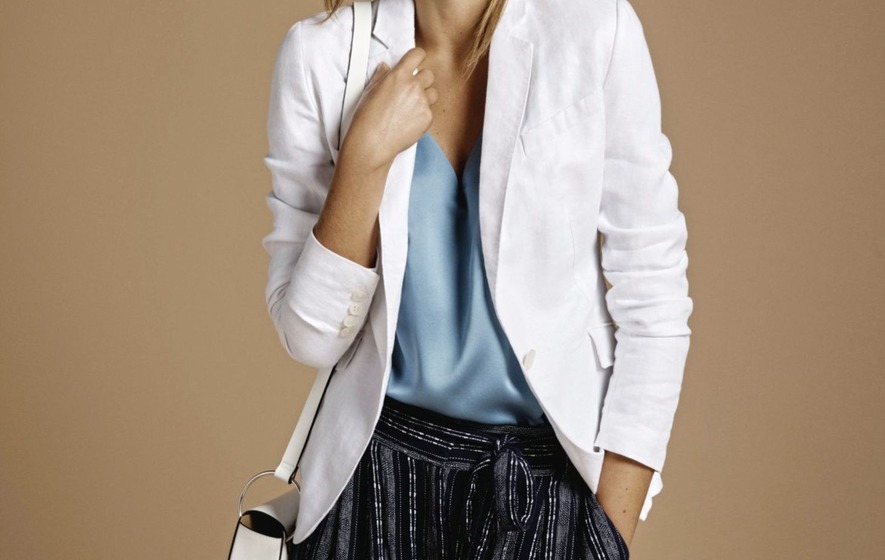 Here are five holiday hero buys to mix and match:
1. SHORTS
If you're anything like us, you are not prepared to embrace the skintight cycling shorts trend. Not a chance. City shorts, however, we are totally on board with. Worn by day with a slouchy V-neck tee and sandals, or by night with a blouse and blazer, they've got a grown-up but laid-back vibe.
2. SANDALS
When it comes to shoes, Hermes' Oran sandal has been nothing short of a footwear phenomenon this season. There are more than 80,000 pictures under the hashtag #hermesoran on Instagram and the H-shaped flat mules have spawned a ton of copycats on the high street – which is good news if you don't want to pay upwards of £485 for the originals.
3. DRESS
Meghan, Duchess of Sussex has been spotted in no less than four different trench coat-style dresses this year, from ivory pinstripe and blush pink to inky blue. The great thing about a trench dress is that it needs very little by way of accessories, especially in summer, just add sandals and a tonal bag and you're good to go.
4. BLOUSE
The sassiest of statement pieces, the ruffle blouse has been around for a while now and we can see why this trend has been so huge.
For cool summer nights, choose a blouse in a block colour (pale hues work well) and pair it with breezy wide-leg trousers or the aforementioned city shorts.
5. BAG
Last summer's trend has come full circle, as it were, with round handbags going supersized. Embellished straw bags are ideal for the beach, while minimalists will love the unfussy leather variety.