Ask any man, I know I have, and they'll tell you they love women with a bit of meat on their bones and curves where they're supposed to be. What they're describing are real women. There's a fashion style to suit every body type and shape but none more so than the corset.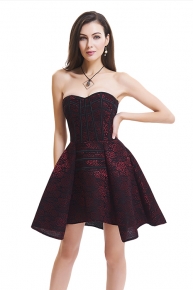 The corset really does suit everyone especially larger women because it pulls in the waist, flattens the tummy, accentuates the breasts and looks really really flattering. If you have never worn a corset before you'll be amazed at how sexy they make you look and feel. When you look good, you feel good.
Larger curvier women throughout the ages have always worn corsets. In fact corsets were designed for the larger woman in mind originally because they make fuller figures look curvaceous and sexy. Today there are so many styles to choose from. Corsets can be worn with jeans or a skirt with a jacket over that for a sexy casual look. Corsets also look great worn over a long sleeved shirt.
There's nowhere better to wear a corset than in the bedroom of course and what an impact you will have when your man sees you in one.
The only problem us real women will have is choosing which one. There are so many materials such as leather, satin, lace, pvc, tapestry and the list goes on and on. There is something a bit naughty and raunchy and then there is something very sexy and feminine as well as just plain beautiful. There are even great corset costumes for fancy dress. One thing is for sure about plus size corsets, you will find something you love and once you do corsets will be a regular part of your wardrobe because real women look sensational in corsets.