A swimsuit is also referred to as a bathing suit, a garment purposely designed for you to wear while swimming. In the middle of the 19th century, bathing in the sea became famous when the railroads helped many people to spend their vacations at the beach swimming. The first set of swimsuits covers most of the women's bodies. During this period, women wore a skirt with a short sleeves dress, black stockings, and bloomers.
As years passed, the story changed, and more fashionable swimsuit designs emerged. Today, there are many swimsuits, such as one-piece, tankini, triangle top, underwire, bandeau, halter, and many more made of high-quality fabrics, comfortable and with fantastic tactile feelings.
There are types of swimsuits in both offline and online stores. The class includes V-shapes, X-shapes, U-shapes, and O-shapes.
Different types of swimsuit
The v-shape type allows you to move around and also support you freely. This swimsuit is better used when you are performing your strokes.
The x-swimsuit shape with a cross back style is good for all types of bodies. They come in one-piece and two-piece versions. It is good for competition with free movement.
The swimsuit u-shape with a hollow concave shape back is easy to put on with a feminine cut.
An o-shape swimsuit with open back is best for practice. It will give you the best movement of freedom. The open back type of swimsuit is appropriate for continuous swimming practice as it is chlorine resistant.
Swimming Level
Starter level
A starter swimmer takes 1 to 2 strokes and expects ease and comfort as she swims. A u-back shape swimming suit is best for this set of people.
Medium level
The medium-level swimmer is capable of 3 to 4 swimming strokes and will require swimming attire that stabilizes your swimming ability. The best type of swimsuit is the one that holds the thighs, short and allows free movement. To perform and get your strokes, you will need a sleeveless or open shoulder swimsuit.
Advance swimming level
An advanced swimmer is the one who can swim the total four strokes conveniently, and such a person intended to participate in a competition or to take part in rigorous training. A compact swimming suit that covers a little piece of the body will be ideal, gives room for better speed, and makes the body's movement smooth with better swimming speed.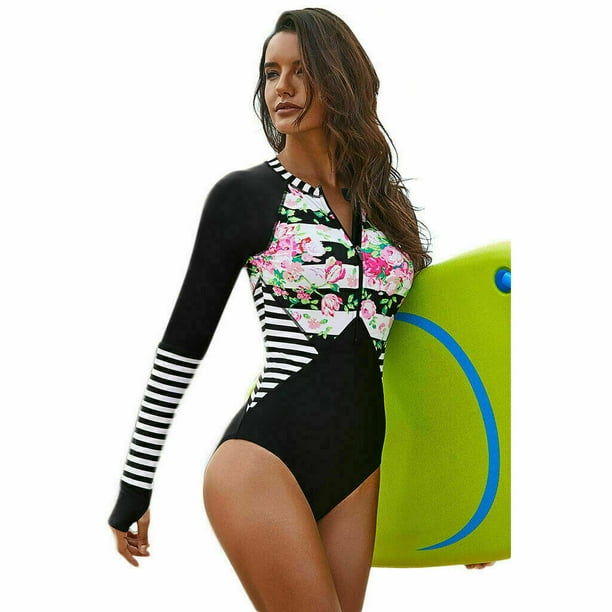 Lastly, if you participate in swimming events, it will be good you wear racing suits during competitions. It increases muscle and hydrodynamics amounts to help you get more scores.