Do you follow the advice of beauty bloggers?
My dear ladies, today we will deal with a topic that I believe is of great interest. Do you read reviews and tips before buying a product? When I started spending my money more rationally, I realized that I wanted to be well informed before every purchase. It's not hard for me to read various blogs. I trust beauty bloggers because these are girls similar to us. Following their advice, I rarely make a mistake when shopping. Following these tips, I no longer have overcrowded stocks of products that I do not use. And I have excess money in my wallet. Good job, isn't it?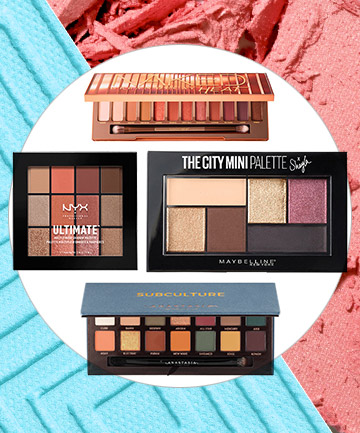 Without which makeup product can you not imagine a day?
Following such surveys, I came to the conclusion that they are mostly foundation, mascara, and lipstick. However, I find that the power of shadows is somewhat neglected. So I will make a brief review of the eyeshadow that I think every girl should have in her collection.
Urban Decay Naked Heat Palette
Always before buying more expensive eyeshadow palettes, I suggest that you inquire about everything. There are many guides on the internet on how to choose the right colors for yourself. Which color will suit you best depends on many factors such as eye color, hair color, tone, and the undertone of your skin. Still, I think some colors look good on everyone. When you go for safe shades from this Urban Decay palette come first. There's no way you haven't heard of this palette. There is no beauty blogger who has not mentioned her. It was an absolute hit, and very often sold out everywhere. I barely got to my piece. And you know what, this palette is worth every dollar. You can also use it for daytime, lighter makeup, as well as an evening look with darker shades. It blends well and goes with every girl or woman. And from me all the recommendations. If you are in a dilemma, feel free to get out of it. All praise for the best palette of shadows ever.
Sephora Collection Pro Warm Palette
Some shades from this Sephorina palette are similar to the previous one, but there are more. If you want to have as many colors as possible in one product, this might be the right choice. I can't give you first-hand impressions, because I didn't buy this palette. But I read a lot of reviews on the internet about her. You can create a lot of different makeup styles with its help. And there are certainly many more reasons why bloggers are one of the favorites. You often have discounts and promotions in Sephora, so you may come across a palette at an affordable price. In that case, I would definitely buy it too.
Juvia's Place Masquerade R750
I will admit to you that I knew absolutely nothing about this brand. I was looking for eyeshadow in some crazy summer colors. I want to experiment with makeup this summer. And so quite by accident or not, I came across this palette. Absolute delight! Super pigmented paints that last for hours and do not smudge in the heat. And just the colors, no one has not asked me which brand it is. Now I understand everyone who was as enthusiastic as I was. If you need colors in this style, this is definitely something you must have this summer.
Too Faced Sweet Peach Palette
When I say spring and summer, I often have pink and peach colors in my head. Maybe you are not a vamp girl, but a gentle and romantic soul. I was like that before this phase of experimentation. That is why I suggest you my favorite palette with gentle colors. These are also shades that suit everyone well. Although I put an emphasis on those colors, take a look at what's in the palette. This is definitely a palette for some evening outings as well. Because that's where we need everything for stronger smokey eyes.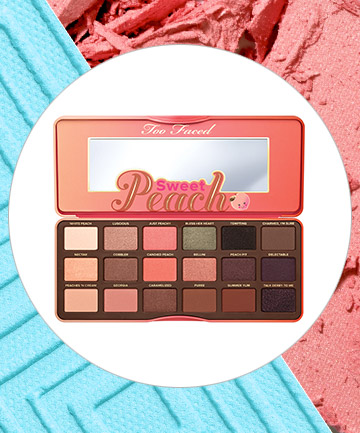 Natasha Denona Lila Eyeshadow Palette
And the last suggestion of many bloggers for today is the famous lilac palette. I don't think these colors can be worn by every person. I still haven't dared. I think too this palette would just sit in a drawer. But I can't say I don't secretly fantasize about some bold makeup with these colors. Who knows, maybe I'll spend the next salary on that! If you like to be noticed, in the center of attention, or you are skilled in make-up techniques, be sure to try this palette. Not many bloggers would suggest it for no reason. I would even dare to say that this may be an absolute hit for the fall. Although we are used to brown and similar warm shades, let's try something unexpected and make purple shades shine on our eyes. Feel free to share your impressions and whether you may have any of these palettes. Or your choices may be completely different.