Jeans have become one of the fashion items that can easily make your appearance more fashionable. The mix and match are also quite easy because jeans are very friendly to pair with any tops or outers. Not surprisingly, jeans are always popular from year to year. This is a timeless style.
Fashion trends continue to roll, allowing the old styles that were once popular to be loved again at this time. Likewise, vintage jeans, which used to be a trend, are still popular with women today.
Vintage jeans generally have the characteristics of a straight and wide cut. You certainly remember the very popular bell bottom or flare jeans. These jeans with a unique and comfortable cut have been popular since the 70s. Vintage styles that are also unforgettable are ripped jeans from the 80s and overalls from the 90s.
In 2022, is it still worth looking at vintage jeans again? Oh, come on! We're talking about jeans, the timeless fashion trend. Of course, this can always be counted on to be a fashionable outfit every year!
The shape of vintage jeans on average has not changed much from its initial style. Even modern touches do not eliminate its vintage identity. Usually, the difference is the material. Modern, vintage-style jeans are made with lighter and stretchy materials so they are comfortable to wear for daily casual outfits. Well, if the vintage jeans in your wardrobe no longer fit or you are considering adding to your vintage jeans collection, here are some recommendations for the best vintage jeans for women to buy online at affordable prices. Let's check!
1. Vintage Jeans – Zara
When we talk about a fashion brand with quality items at affordable prices, Zara might immediately come to our minds. This brand has a line of vintage jeans collections that are worth buying. First, let's stop by their flare jeans storefront.
For those of you who don't like retro styles that are too extreme but want to stick to this vibe, Zara offers flare jeans with small flounces in cropped, bootcut, or full-length styles.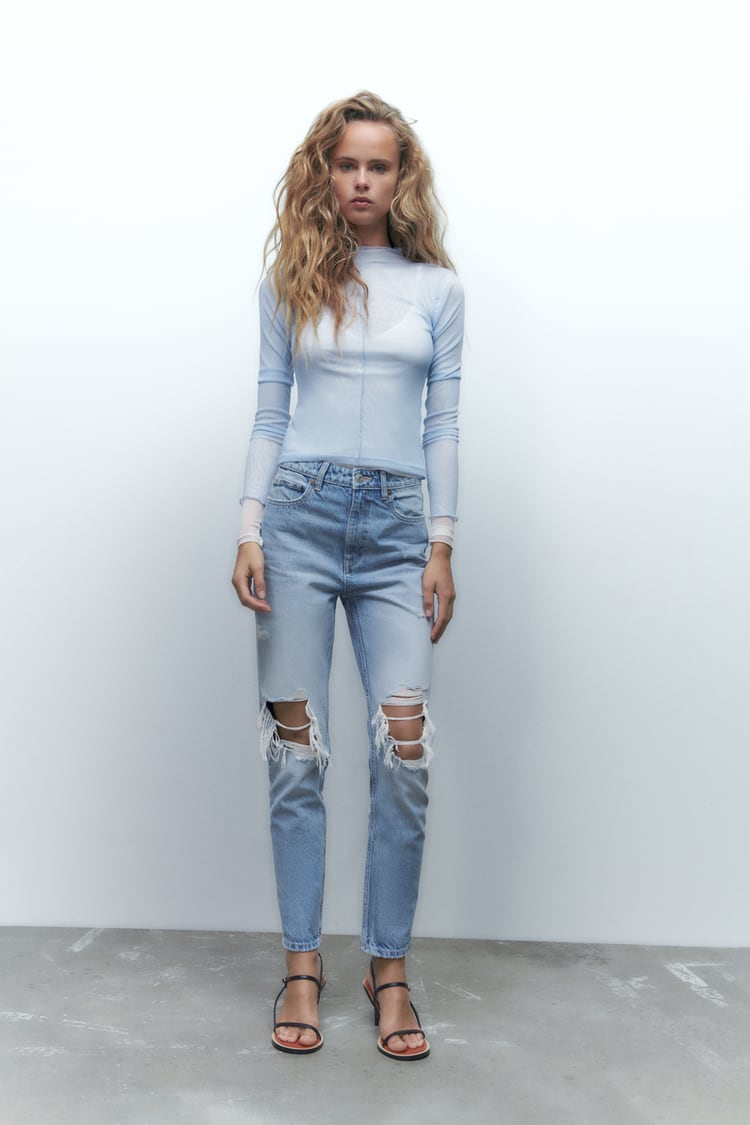 If you're into artsy street style, you can take a peek at Zara's ripped jeans collection, who knows you'll fall in love with one of them. These Ripped Mom Jeans are one of the best recommendations. This item combines the concept of 80's ripped jeans style in a modern mom jeans cut that is comfortable, casual yet fashionable.
2. Skinny Black – Lois Jeans
Flare jeans were popular first, but skinny black jeans were no less popular in the 70s. These vintage jeans are also still very popular today. The slim design is suitable for all body shapes and gives a slimming effect on your legs. If you visit Lois Jean's online store, buy Celia Lea Soft which is one of their best sellers. The design of these women's vintage jeans is versatile and chic, sure to make you look trendy on all occasions.
3. '90s Loose Jeans – GAP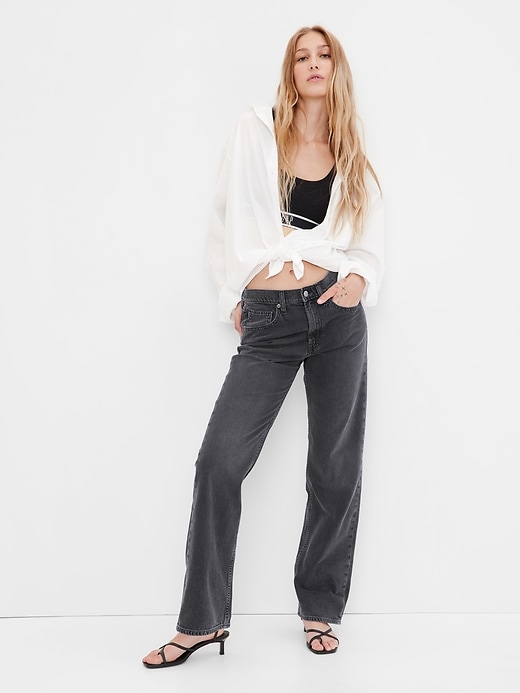 Straight loose-cut jeans are a vintage style that is still popular today because it is comfortable for everyday outfits. Even if the material is a low stretch though. The cut doesn't really show the curves of your thighs and calves, so these jeans are suitable for all body shapes. And, yes, GAP does provide a wide variety of sizes from regular, tall, and petite.
4. Denim Overalls – H&M
Jeans overalls are a must in your jeans collection. The casual and comfy vibe of this fashion item still has a lot of fans, especially this year. Leaving that aside, jeans overalls are so easy to match and style, even removing one shoulder strap can make a huge difference to your look. The white denim color gives a more modern, trendy, and chic impression. And the ripped detail at the knee adds to the aesthetics of this outfit. This is one of the best vintage jeans for women that you can buy online at the H&M website.
5. Flare Jeans – Wrangler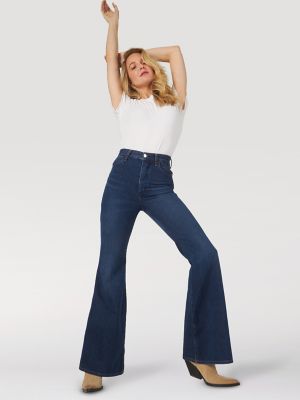 If you like the classic and everlasting style of flare jeans, you certainly can't miss this best-seller product from Wrangler. These jeans have a high waist design that can create the illusion of longer and slimmer legs. The bottom is perfectly widened, making it look even more dramatic. You can easily steal people's attention by pairing these flare jeans with a crop top or creating a comfortable casual look with your favorite t-shirt.
Vintage jeans may be a style that was popularized decades ago, but it doesn't mean the design will look outdated to wear today. In fact, jeans have an everlasting design and will never go out of style. So, which vintage jeans do you like the most?