Bralettes, a fashionable and comfortable alternative to traditional bras, have grabbed the fashion world by storm They are becoming increasingly popular and there is a reason behind it. But did you know that bralettes can be used for purposes other than as clothing? They can act as stylish and functional tops when worn with the appropriate ensemble. Let us explore more about Bralettes with this article.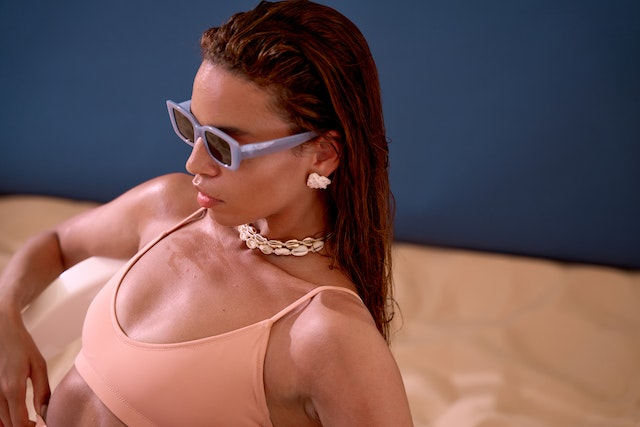 Bralettes can enhance your outfit, whether you're trying for a casual or elegant look, by adding a dash of charm and refinement that can easily set you apart from the crowd. Let us examine the possibilities of bralettes as fashionable tops and offer advice on how to match them with various clothes to produce chic and current ensembles.
Casual and Effortless
Bralettes are ideal for putting together a carefree and relaxed look. For a casual summer look, team a lace or bralette with wide pants and a hat.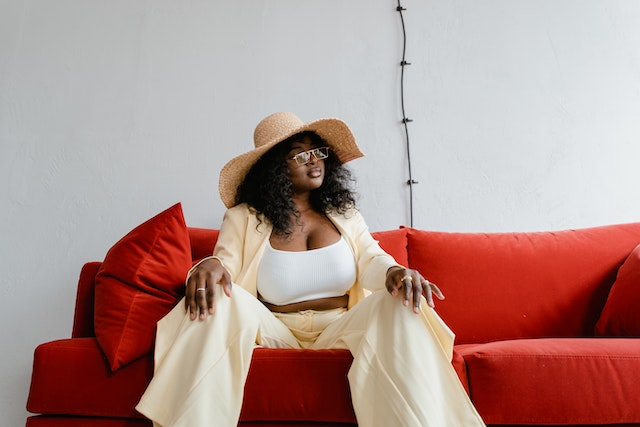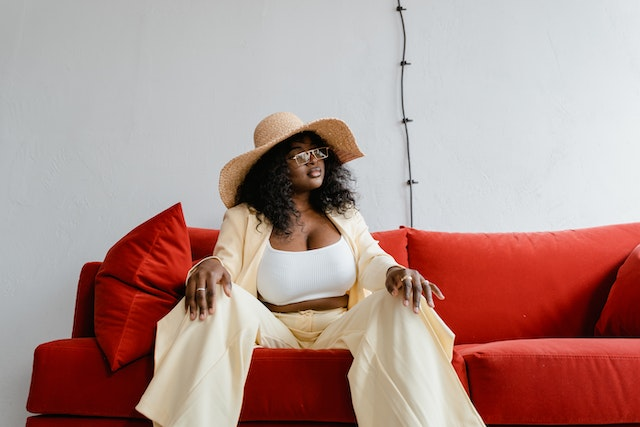 For further coverage, you can complete the look with a thin cardigan or a flowing kimono. Choose a printed bralette and wear it with a maxi skirt or wide-leg leggings for a more boho look. To finish the casual yet fashionable look, add a few striking accessories.
Layering and Sheer Delight
The capability of bralettes to provide eye-catching layering appearances is one of their main advantages. To create depth and intrigue, layer a bralette over a sheer or semi-sheer top. Use a cream lace bralette and a cream blouse or a thin, oversized shirt as examples.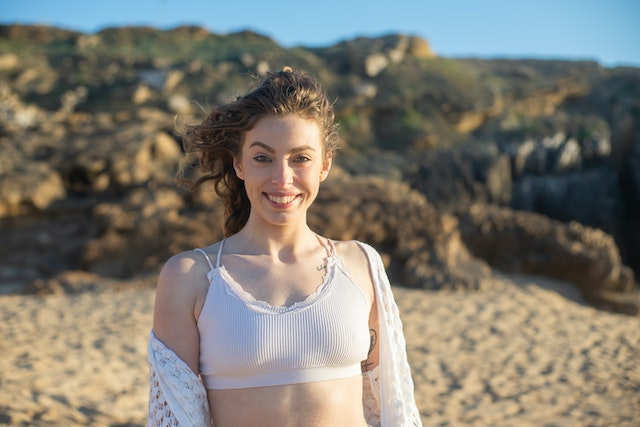 Try experimenting with various hues and textures to produce original layering combinations. Your bralette outfit can also be made more edgy by adding a denim or leather jacket.
Boho and Festival Vibes
Bralettes are a must-have for outfits with a bohemian or festival vibe. For a whimsical and free-spirited style, team a crochet or fringed bralette with a flowing oversized shirt with black pants.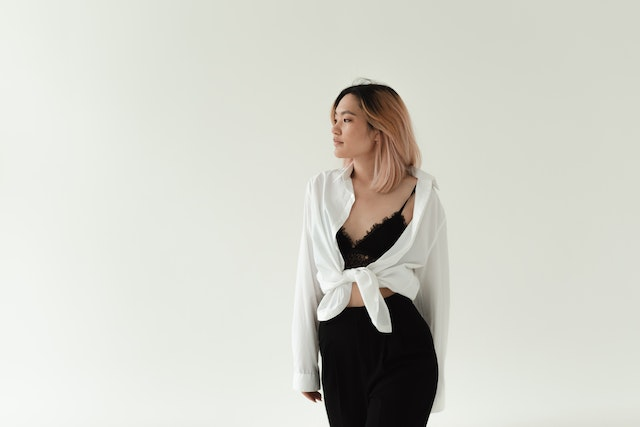 You can also add a kimono layer, a hat with a broad brim, and chunky boots or sandals to complete the look. With earthy colors, designs derived from nature, and accessories like layered necklaces and striking rings, embrace the boho vibes.
Chic Evening Attire
Bralettes can add a touch of sophistication and sensuality to your evening wear. Wear a strappy bralette with high-waisted trousers or a fitted skirt for an outing with friends. Add polish to the ensemble with a stylish cap.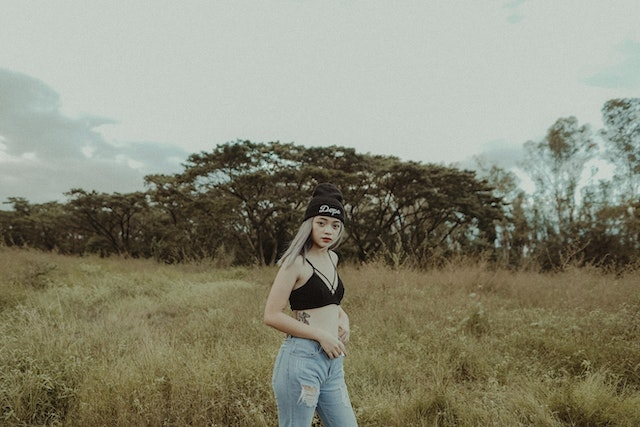 You can also opt for sequin or glittery bralettes for a spectacular, attention-grabbing appearance. To create a statement, look that oozes confidence and elegance, don't be afraid to experiment with textures and fabrics.
Athleisure with an Edge
You can add bralettes to your athleisure wardrobe for a fashionable and trendy twist. For a chic and cozy exercise outfit, team a sports bralette with high-waisted leggings or biker shorts.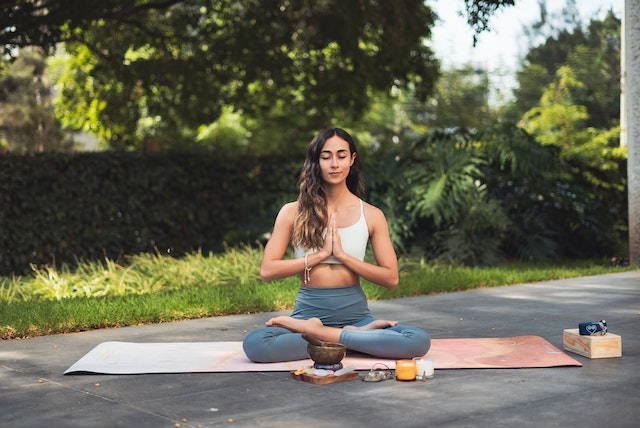 To get a hip street-style look, layer with an oversized hoodie or a cropped jacket. To finish the athleisure look, add some chunky sneakers and add accessories like a baseball cap or a fanny pack.
Sophisticated Office Attire
Bralettes can also be worn with chic workplace wear with the correct styling. Layer a bralette under a wide jacket or a structured shirt in a hue like white or nude.
For a sophisticated and businesslike appearance, you can also wear it with high-waisted trousers or a pencil skirt. The goal is to make sure the bralette stays understated and doesn't expose too much skin. For a more formal workplace setting, choose a design with wider straps or a higher neckline.
Conclusion
Bralettes are now more widely used than merely for undergarments. When worn with the appropriate clothing, they can be transformed into attractive tops thanks to their cozy and stylish designs. One can look amazing while wearing Bralettes because they are a versatile and enticing alternative whether you're trying for a casual, elegant, boho, or athleisure vibe. One must try it if they haven't yet.
Bralettes have undoubtedly revolutionized the fashion industry by providing the ideal blend of comfort, style, and adaptability. These distinctive lingerie items have moved beyond their conventional function and are now their own form of fashion statement. Bralettes are the go-to accessory whether you're wanting to add a dash of charm to a casual outfit or elevate a formal set with a hint of sexuality.
Every taste and choice can be accommodated by the infinite variety of bralette patterns, hues, and materials. Dare to embrace the bralette trend to open up a world of limitless opportunities for designing sophisticated, assured, and alluring outfits that reflect your individual style. Celebrate the ability of bralettes to improve your wardrobe and make you feel beautiful from the inside out by letting your inner fashionista out to play.
Try out various looks, hues, and textures to create one-of-a-kind, fashionable outfits. Enjoy discovering the limitless possibilities that bralettes bring to your wardrobe while keeping your clothing choices modest and in balance.