One of the styles of boots that always comes back revamped to give us the best looks in the fall, the over-the-knee boots are essential if you want to give your style a colder, sexier, more autumnal vibe without being too noticeable, but when September is coming up and you're going to see a lot of people around you wearing these boots in all kinds of styles you've never seen before and that's when you know fall has finally arrived.
There are many styles of boots but these will always stand out no matter what you wear, one of the styles that you can wear is an almost monochromatic look with a completely black outfit minus the jacket or coat so that you have a spotlight, it can have a classic print or it can be another neutral color, very Andy Sachs from The Devil Wear Prada, a very new york style at the moment but that can be used in all parts of the world where the weather is a bit chilly.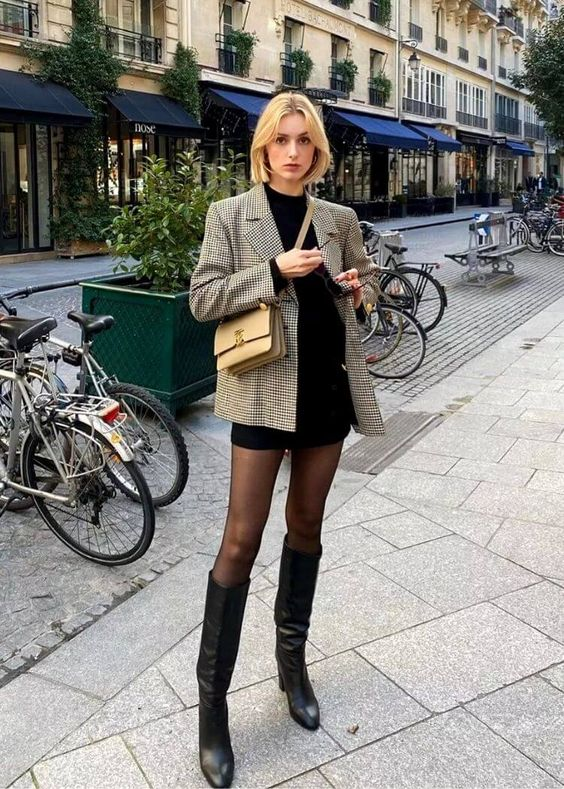 The second one follows the same theme but with knit and pastel colors, that make you feel like a walking cloud and that make you feel comfortable throughout the day it is an outfit that you can use to go anywhere, to work, a lunch with friends, a date with your partner, it is an approved outfit for all times, you can combine other colors but the idea is that the sweater is knitted and that it is somewhat baggy.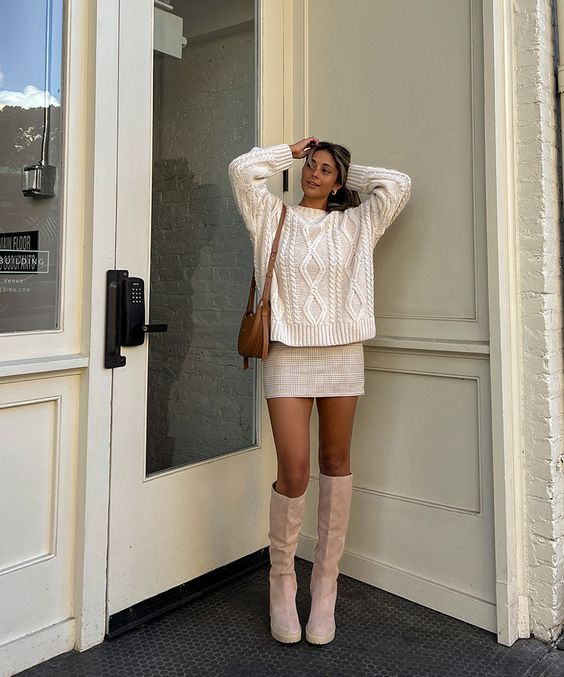 This look has cream colors but with a dress that fits you a bit loose with a shirt jacket with pockets that give an extra touch to your outfit and obviously suede boots that match or you can use them in other colors but make it a color that matches, a monochromatic look like the ones Meghan Markle wears and if it looks good on her, you too.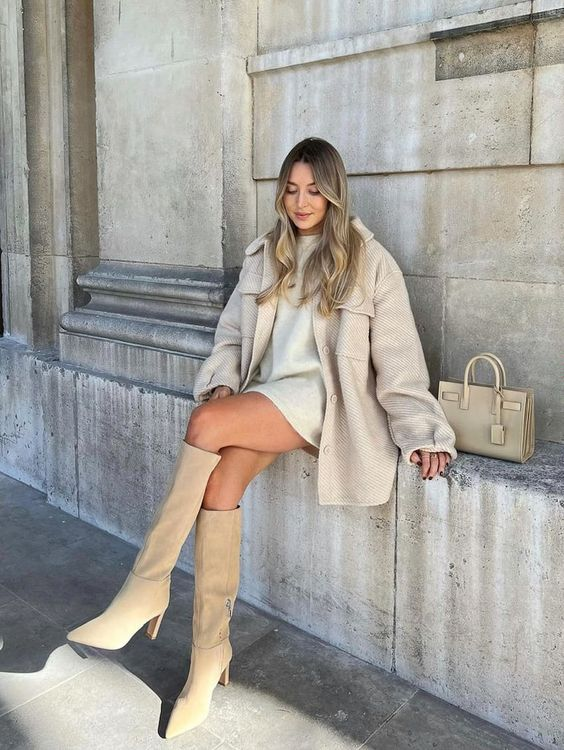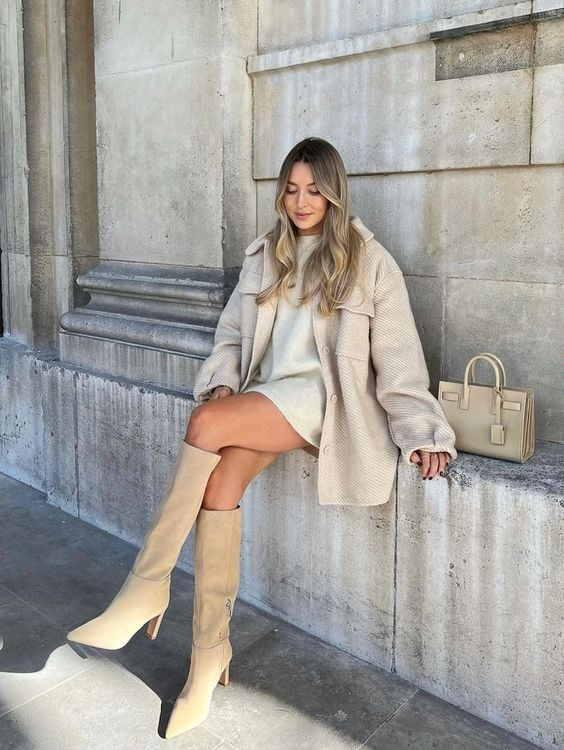 The long jackets or dress style with a belt around your waist give you that effortless style of celebrities with which you can go to all those events in the city or have a drink with your best friends, you combine it with some leather boots that have a design that stands out so that your whole outfit is complete, a shoulder bag and makeup with smokey eyes.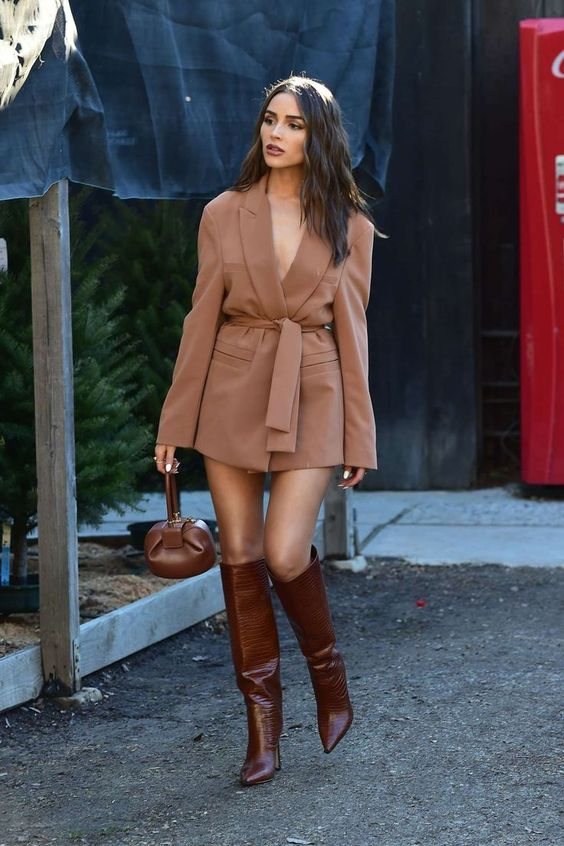 But if your style is darker and you don't want to look too girly, this style definitely has nothing girly but is more crunch, very much like the supermodels of the 90s who all wore leather and a lot of black, this style is very night so that you look much more rude and that everyone notices your presence, you can use transparency, leather that looks something old either in your jacket or in your boots, all these styles are customizable you can add what you like depending on what you like and what that goes better with you every day, I buy you some boots so you always have options to change your outfits every day.