Camisoles are nowadays considered as a basic staple in every woman's wardrobe, whether you're a teen or an adult. It is simple, comfortable and can casually be worn with any pair of jeans, shorts or a skirt. It can also be worn as an undergarment when wearing a low cut or top with a plunging neckline. It is also a good addition to your ensemble if you're dressing for cold weather, for layers are extremely helpful in times like this.
Camisole sets available today in the market consist of camisole tops and matching panties. Though of course the panties are hidden, camisole tops are designed and can be worn by women as an outerwear.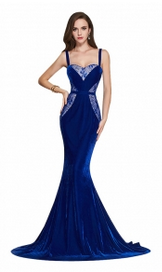 As lingerie, camisole sets are made from soft and comfortable fabrics sewn to a variety of sexy designs. Camisoles have a long history that can be traced back to the Victorian era. Historically, the very first undergarments besides loincloths were chemises and corsets. Chemises were however too long, so they had to find an alternative. This is when the advent of corsets came about. Corsets were more elaborate and it was found that these could easily fit underneath clothes during that time. But since corsets sometimes add unwanted bulk to the garment, another lingerie variant that would solve this problem was eventually called forth; and the solution was the camisole.
During the Victorian era, you are desirable if you have an exceptionally tiny waist and a large bosom. Corsets give this appealing effect however, adds an illusion of weight. Which is why the introduction of camisoles was considered a major breakthrough. The camisoles were much shorter and lighter compared to chemises and minimizes the bulky look.
In the 1920s, undergarments called 'teddies' were introduced. These are also referred to as one of the earliest examples of camisole sets. Teddies are single-piece garments that featured camisole tops conjoined with a pair of baggy shorts. As years passed, teddies became shorter, tighter and sexier and eventually made into two pieces instead of just one. This is when camisole sets were finally born.
In the 1980s, celebrities like Madonna popularized lingerie as outer garments. Underwear came out of the bedroom and was introduced as outerwear. This trend is still very much evident today as camisoles are still fashionably worn as outerwear.
Though camisoles can be worn as outwear, most of camisole sets sold in the market today are designed solely for "inside the bedroom." They come in different designs, styles, colors and with different embellishments.