Your first evening as husband and wife is bound to be a magical and memorable moment. The evening will be filled with a series of firsts with memories that can last a lifetime. Make the experience more unforgettable by selecting the right lingerie and bras.
Underwear pieces specifically used for the occasion are typically designed to be sexy and revealing. There are many types, designs and colors to choose from. You can find lingerie that come in complete sets or get creative by buying bras and panties separately.
When it comes to bras, some of the more popular options include corsets, strapless and front closure types among others. Trendy colors include pink and red partnered with black. Lace is a traditionally popular choice although if you want to be more daring, you can find leather bras as well.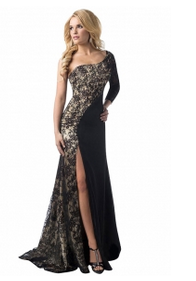 Panties also come in a variety of styles and designs. If more cover is what you desire, there are also panty stockings and skirts. More revealing panty designs tend to use see-through lace or chiffon. Panties made from cotton and polyester are still common and make for a more comfortable fit. Designs for panties tend to be more creative. You can find panties with funny animal prints or made with sequins and mesh types of material. It all depends on what you are comfortable in wearing.
The men need not feel left out when it comes to lingerie for the honeymoon. Although men do not typically wear bras, the designs for men's briefs and boxers can also be creative and naughty. There are g-strings and briefs that feature animal designs and open fronts. For the more daring, there are also briefs and thongs made from leather or can be easily ripped or torn off.
A new popular product for newlyweds is edible underwear. Made from candy, you can find these types of exotic lingerie in sex shops and stores which sell wedding accessories. Have fun eating other's underwear during your honeymoon. However, if you need lingerie that will last long, you will need to consider alternatives made from fabric instead.
There are no hard set rules when it comes to picking bras and other types of lingerie for that special evening. It depends on how creative you wish to get and your comfort level in wearing exotic lingerie. Keep in mind that you and your hubby may feel exhausted after the wedding. As such, you should try practicing wearing the bras and lingerie you selected a few days before the actual honeymoon.