Our favorite season is here; fall. This is the perfect time to dust off your warmest clothes, your sweaters, and your jackets, the weather is that perfect combination between warm and cold, you can go outside with just a trench coat and you will be perfect, but if you want to add more style your wardrobe this end of the year do not hesitate to get a leather aviator jacket, this jacket is the wish list of many women this season, it is an icon that never goes out of style and that you will always want to wear no matter the year or the season.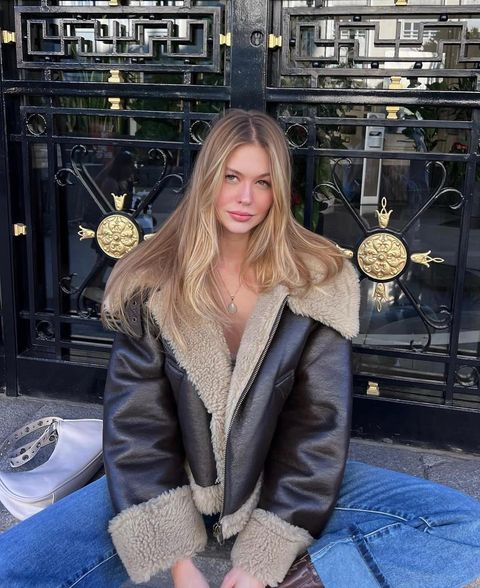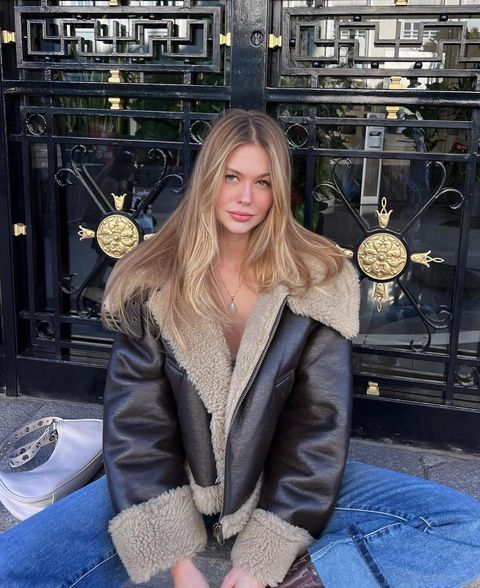 So here we are going to show you how our favorite influencers wear this jacket, starting with something simple, a pair of jeans with dark boots and if you don't want to wear a light sweater you can wear a simple blouse that gives you that lightness you are looking for without weighing you down. very hot, this is one of the most basic looks and the jacket is the way you stay warm during the day but if you take it off you can be fresh during the day.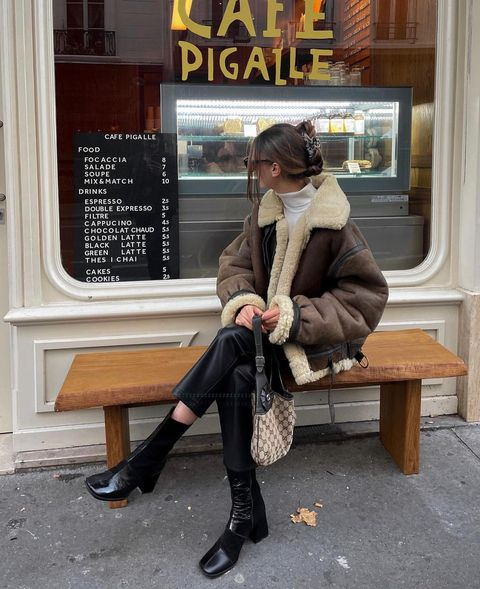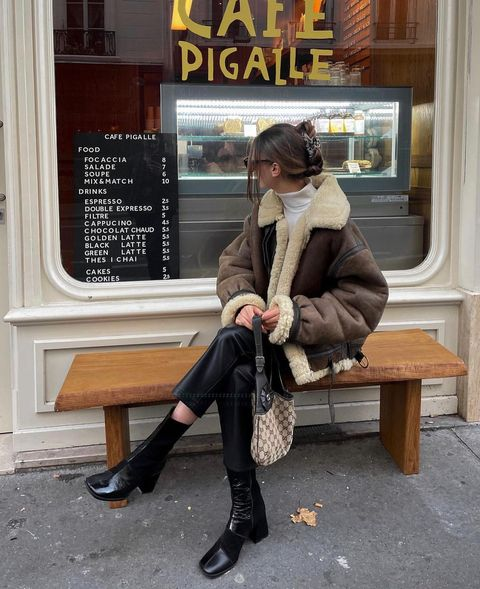 The second outfit is a little more for those days when the weather is colder and chalkier, starting with a white turtleneck sweater, leather pants, boots, and obviously the jacket, believe me, this design looks good with any outfit something in a neutral color that you already have in your closet, this jacket gives you that focal point, it is the piece that begins and completes the whole look without making it look overloaded.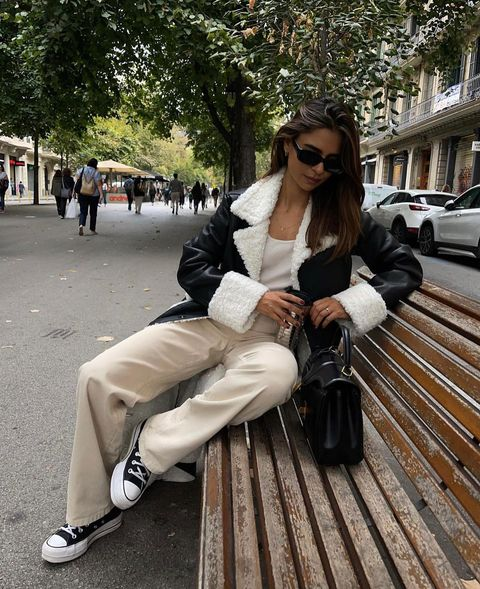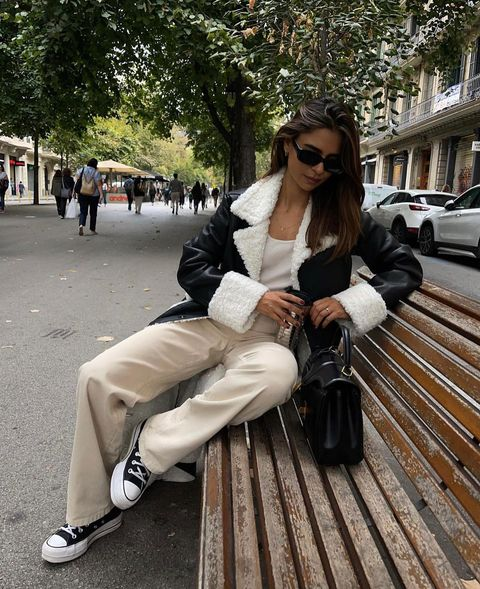 For a more casual look, this idea implements simple dress pants in a beige or cream color, a t-shirt, and some converse or sports shoes, you can go shopping with this outfit, you can go to eat with some friends, you can go to walk to the park and you will feel super comfortable but well dressed at the same time thanks to the fact that the jacket offers you that something more that does not make you look simple but super stylish, with the right accessories you can be ready in minutes.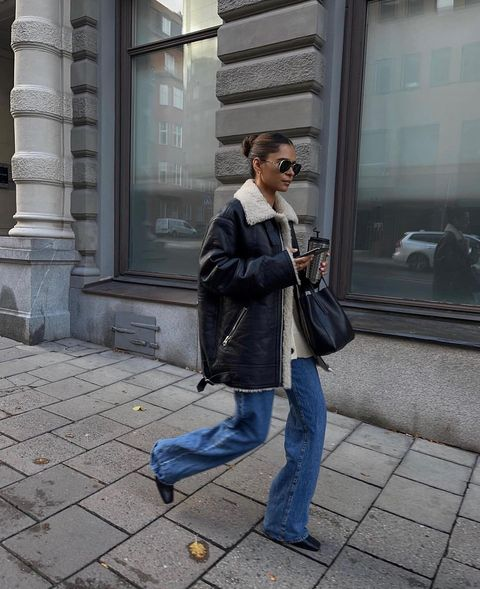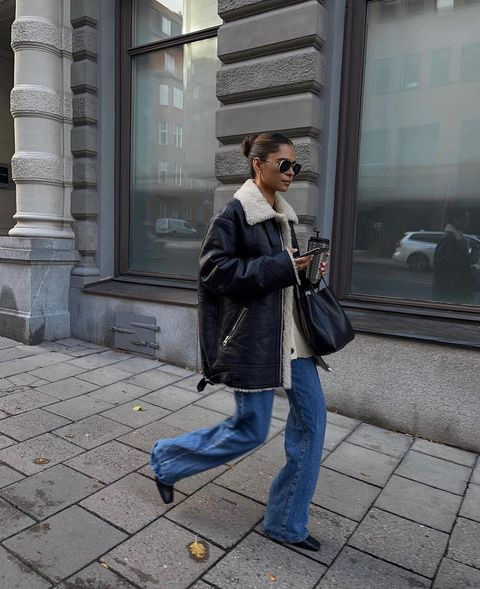 The oversize style is super IN and you have to take advantage of it, you can get a jacket in a larger size and wear it with straight pants, high heel boots and wear an oversize dress shirt also under the jacket to have a more polished look but that it gives you some comfort, as you can see all these looks emphasize comfort, you don't have to add designer pieces or too structured clothes to look good.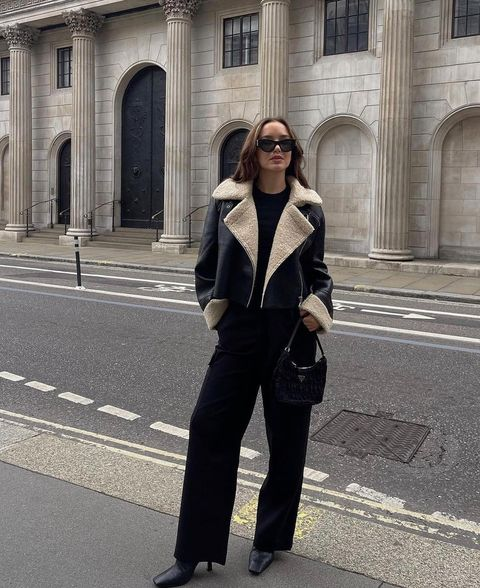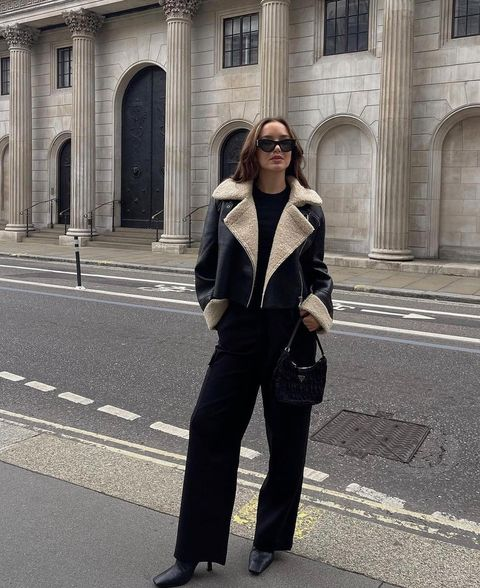 And if you want a total black look, this is the one for you, black dress pants, black boots, a black t-shirt, and your jacket so you have a more serious look and even perfect to go to work, the jacket is the one that It gives that chic and super fashionista touch that we are always looking for, no matter what current style you have, a jacket like this is a basic, a must-have that everyone should have.