Your presence registers to your man, his breathing rate increases; he's anxious, he's aroused, far more aroused than you anticipated and that has you aroused, much more so than you anticipated as well. You carefully approach him, teasing him with a light stroke your of your hand across his legs and up to his chest.
This could be you! Would you actually want it to be you? A tantalizing moment with your partner that you both will never forget. The kind of carnal encounter that vividly relives itself over and over and over again in your mind.
Don't be shocked or put-off at the mention of "fetish" – just let the hidden kink come out of you and roar! More and more people, couples and singles are venturing into a darker and perhaps dangerous side of sexual expression. You may not be into this liberating and libertine world or maybe you are just curious and want explore a new side to your and your partner's sexuality in the safety of your own home. It doesn't deter the fact that fetish wear is hot! Fetish play in the bedroom is perhaps the ultimate level of fantasy, because you are venturing in role reversal and power exchange fantasies.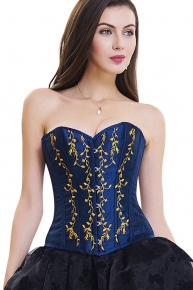 To ensure that those fantasies and activities come to life the right way, which is extremely titillating, seductive and sexually arousing, the appearance and presentation of both partners is paramount. It is said that clothing makes the man, well in this case the role is reversed. Isn't that ironic? As the clothes make the woman!
Fetish adventures are merely adventures into the seductive and stark naked part of each partner's souls. The choice of a vinyl and or leather corsets and thigh-high boots and crotchless panties will help create an indelible memory for you and your partner. And hopefully take you to a place that you'll venture to time and time again, but not too often!
Maybe your fetish play turns toward being a naughty nurse in a short, but sweet white vinyl outfit that hugs your body's curves with medical precision. Or, maybe it's time to play "please the master of the house" in a french maid outfit, but it's a racy red leather number that gives him easy access to those wonderful parts that immediately invoke carnal delights and ecstatic pleasure.