Once you've spent the time and money finding the perfect wedding dress, you'll want to make sure that you
feel like a million bucks wearing it on your wedding day. While alterations will help with this undertaking,
the right undergarments can go a long way in enhancing the look of any outfit and ensure that you feel
comfortable and confident walking down the aisle. Many wedding dress undergarments can be worn on the night
of your wedding or on your honeymoon too, but sometimes it's nice to purchase something extra special for
the occasion. We've included several plus size bridal lingerie options on this list as well for you to shop.
While shopping in department stores or lingerie boutiques is an option, they don't often have a large
variety of plus sizes when it comes to lingerie and undergarments, which makes shopping online the most
convenient option. Free shipping and free returns means you can try everything on in the comfort of your own
home and send back anything you don't love, hassle free.
1. Wacoal Women's Red Carpet Strapless Bra
Plus size women are all in agreement that it can be extremely challenging, if not downright impossible, to find a strapless bra that not only fits, but offers the proper amount of support. Most stores don't keep a wide range of sizes stocked, and on the rare occasion your size is available, they're extremely expensive. If you're wearing a strapless bridal gown, this bra is a must-have for underneath. The bra is extremely comfortable, fits true to size, and gives great support. It has the option for straps, so you can keep this in your daily rotation after the wedding, justifying the cost even more. The bra is available in five various neutral colors, with a pecan brown for darker skinned women, white, and ivory.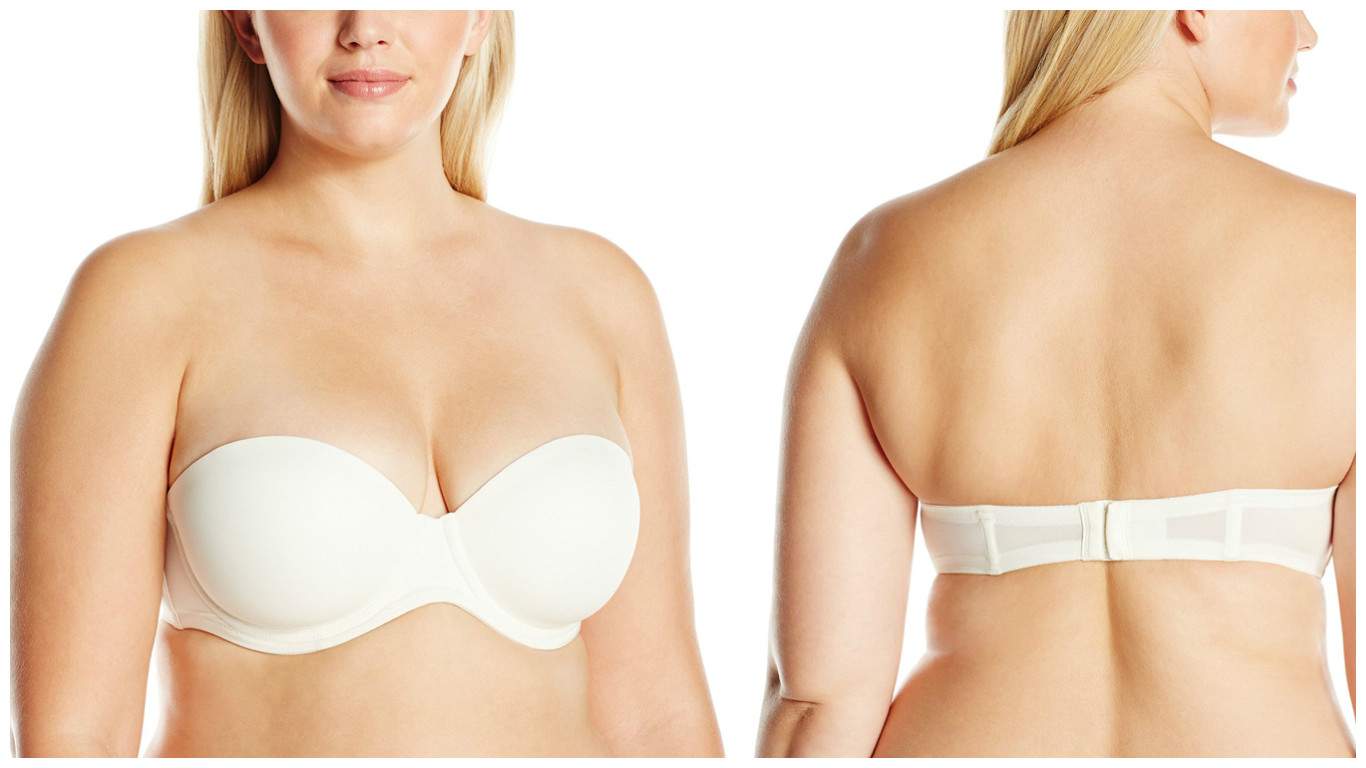 2. Wacoal Women's Plus-Size Red Carpet Long Line Bra
If you're looking for something with tons of extra support, this bra is one of the best for plus size women. You won't have to worry about constantly having to pull up the bra like you might with other strapless bras, with even more support from the boning in the corset. It's designed to be worn with a low back dress, featuring a sizable dip by the clasp that will keep it undetected under your gown. We recommend ordering your standard size or one size up. If you're in between sizes, free returns allow you to order both, try them on at home, and return whatever doesn't fit. If your bra does have straps, check out some top-rated traditional bras from Wacoal, all in plus sizing.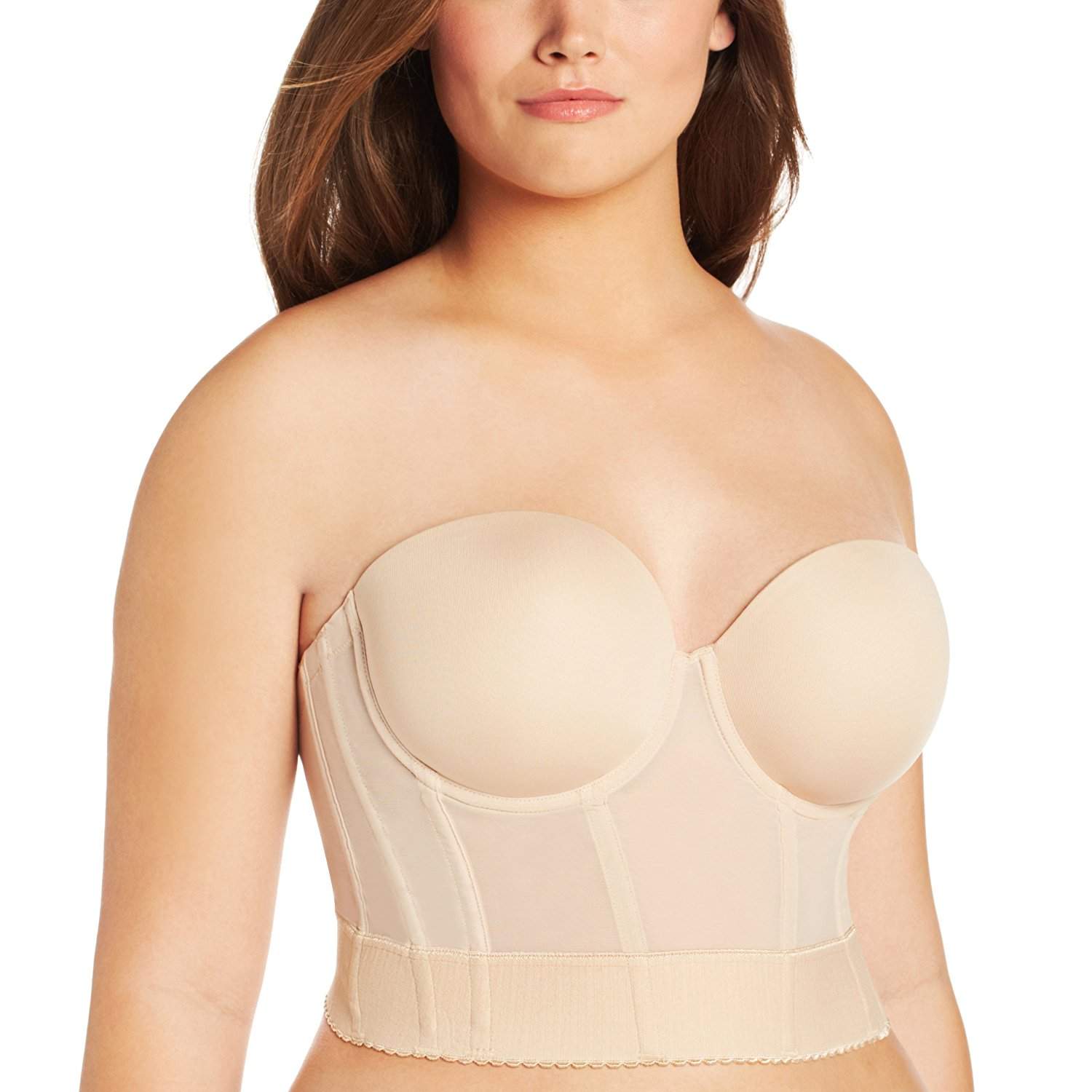 3. Carnival Women's Full-Figure Satin-Corset Bra
Carnival is one of the top-rated brands for plus size corset undergarments, offering a ton of support and gorgeous designs that are wedding night appropriate. From simple strapless bras to more complex corsets, you'll be sure to find something that works for you and that's designed with a plus size women's body in mind. This satin corset features a sweetheart neckline and structured boning at the front with fully lined cups for added support and coverage. The waist-cinching technology results in a gorgeous hour glass shape that's slimming from all angles. Check out some of these alternative plus size bridal corsets from top brands here.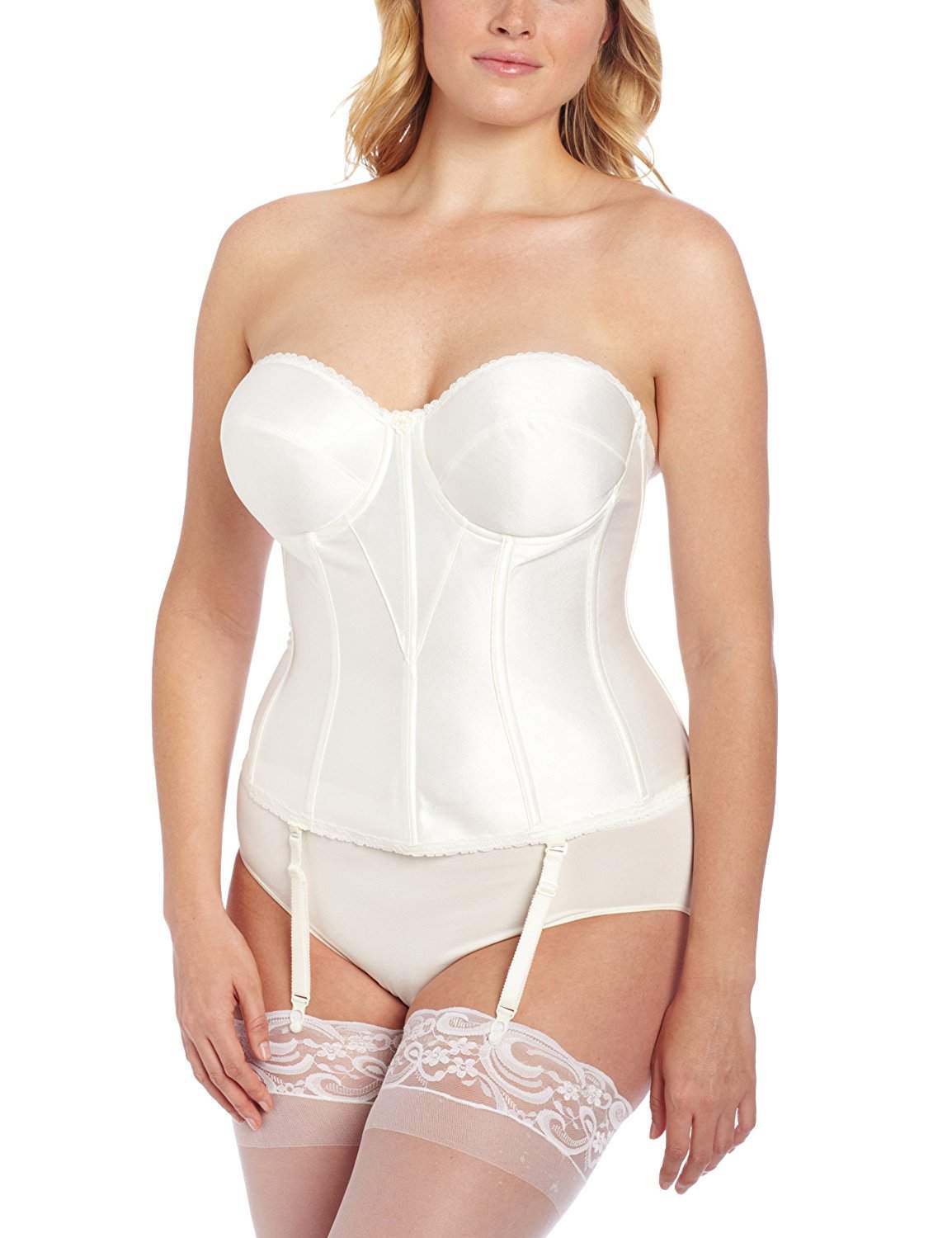 4. SPANX Women's Lace Collection High Waisted Briefs
While support on top is important, feeling slim and sexy on the bottom is of equal priority, especially if you've chosen a more form fitting dress. While this awesome piece of shape wear is certainly functional, it's also an attractive and sexy piece, that you'll feel good about wearing. It stays securely and place, even after hours of wear. It's available in standard sizing as well as larger sizes like x-large, 1x, and 2x.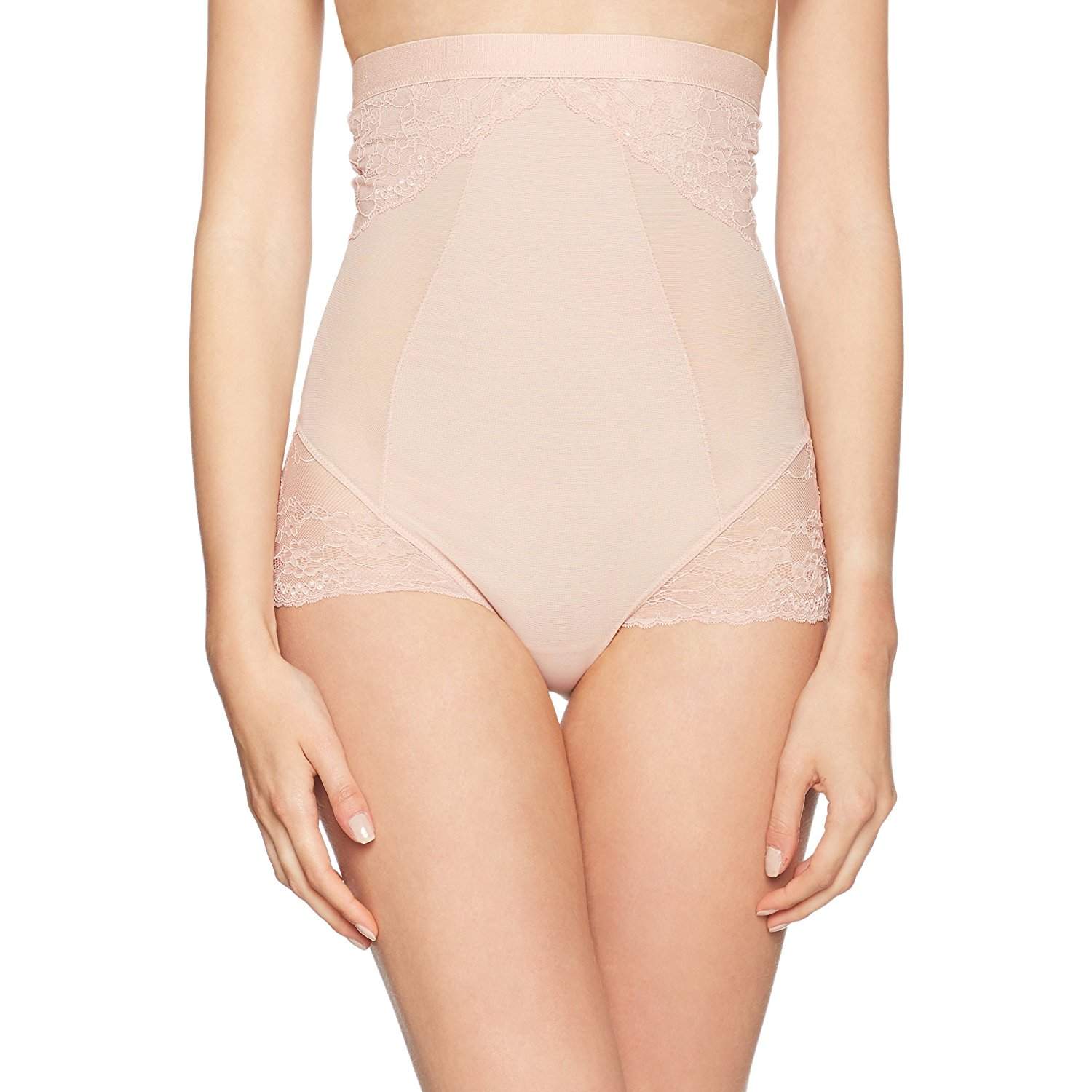 5. Cosabella Women's Plus-Size Never Say Never Bridal Camisole
This simple and sleek camisole is an amazing option for the night of your wedding, especially if you're a woman who prioritizes comfort. Pack it in your honeymoon suitcase for a special piece for lounging in your hotel room. The camisole is super soft and designed with mesh lined floral stretch lace. The baby blue lace trim is the perfect delicate bridal detail, as are the adjustable baby blue lace straps. Check out this sexy and sheer option from Hanky Panky if you want something a bit more revealing.