Fashion trends change every single season and this year is no exception. You probably already have a large collection of summer dresses and tops in your wardrobe and can't wait to wear them during hot summer days. To stay on top of the latest trends, make sure you invest in some new styles this season.
Puff sleeves in various shapes and sizes are one of the hottest trends this season and you simply can't ignore them. Both tops and dresses come with gorgeous statement sleeves and the unwritten rule for summer 2021 is the bigger, the better. Below you can find our styling suggestions if you are new to this trend and don't know where to start. Keep on reading!
1. Simple Short Dress in Light Blue
If you like the simple, minimalist style but still would like to try the puff sleeves trend, we recommend a short pastel blue dress as in the picture above.
2. White Blouse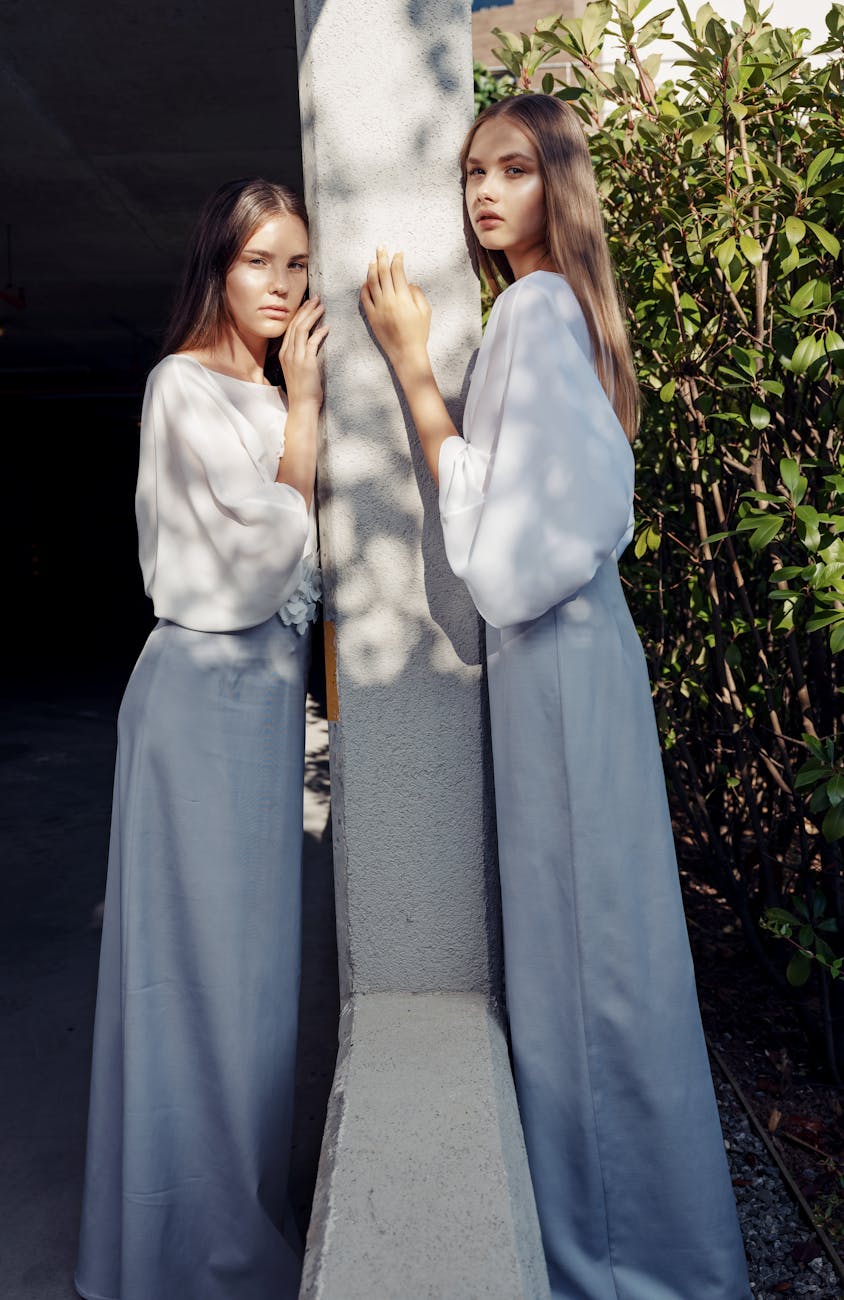 A classic white blouse should always be in your wardrobe, especially in the summer. It's elegant and fashionable, you can combine it with almost anything: jeans, shorts, pants, skirts, etc.
Have a look at some of our examples and choose the style that you find most appealing. Don't be afraid of any additional embellishments and details such as bows or eye-catching buttons. The summer season is a perfect time to shine and experiment with new looks.
3. Black Crop Top
If you're looking for a more dramatic, evening look, consider wearing a black crop top with long, oversized sleeves. This unique style will be suitable for a night out, drinks with friends, or a fashion event. Wear it with elegant white or beige pants (you may try a high-waisted model this summer) or go for eye-catching stripes that will make your legs even longer.
Sexy stilettos or classic black pumps will complete your look. Styling Tip: As this top is already very bold and eye-catching, keep your jewelry and other accessories to the minimum. Your best option will be a small, simple clutch and an elegant necklace. Tie your hair in a stylish messy knot as in the picture above.
4. Statement Fairytale Dress
If you would like to take your look to the next level, wear a gorgeous pink tulle dress with enormous puff sleeves and a lot of ruffles as well. This beautiful off-the-shoulder style will be suitable for a special event when you want to make an entrance and look super glamorous.
Finish your look with long silver earrings and a pair of elegant high heel sandals. As you can see incorporating new trends into your wardrobe is a very simple and fun task as long as you take some time to match the pieces together and decide which style is most suitable for you. Happy summer!