With beauty ideals and fashion trends changing constantly, there is however one thing that stays pretty much the same all the time. Most women want to look taller and slimmer, just like the models presented in fashion publications around the world.
Even if you are not aiming for a super slim look anymore (as the plus-size trend is getting more popular each year as well), you probably wouldn't mind having longer legs and looking amazing every time you're wearing a pair of pants.
Today we are going to show you a couple of useful styling tips on how to seem taller and slimmer while wearing various types of pants; what to combine them with and which common fashion mistakes you should avoid. Read on!
Rule number 1 – Choose a slim cut
If you want to appear taller and slimmer while wearing your pants, never go for a loose, oversized style. Opt for pants that have a slim cut and fit you well.
Rule number 2 – Avoid long tops and T-shirts
To create an optical illusion of having longer legs, choose a short blouse, crop top, or tuck your shirt inside your pants.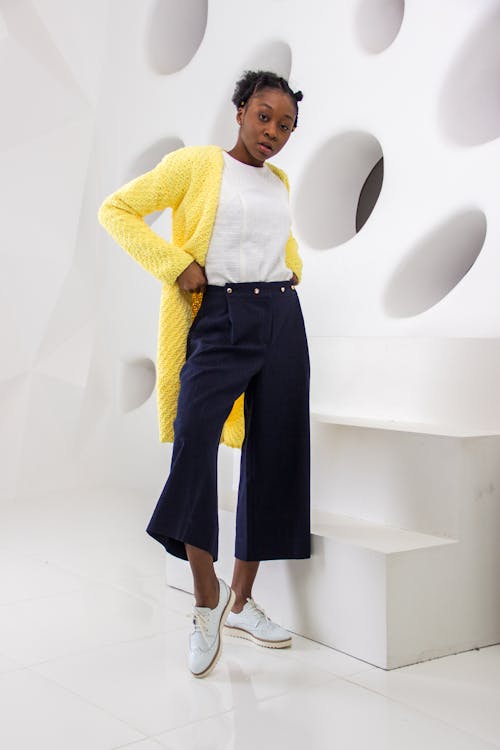 You may wear a longer jacket or coat on top, but avoid wearing longer tops and T-shirts because they will make the upper part of your body look heavy and will shorten your legs.
Rule number 3 – Wear high heels
A very simple and effective trick – always pair up your pants with a nice pair of high heels or platform shoes. This way you will add a lot of extra centimeters to the lower part of your body.
Over-the-knee boots and skinny jeans are a great fall/winter combination. For the spring/summer season choose elegant stilettos, colorful pumps, or sexy sandals.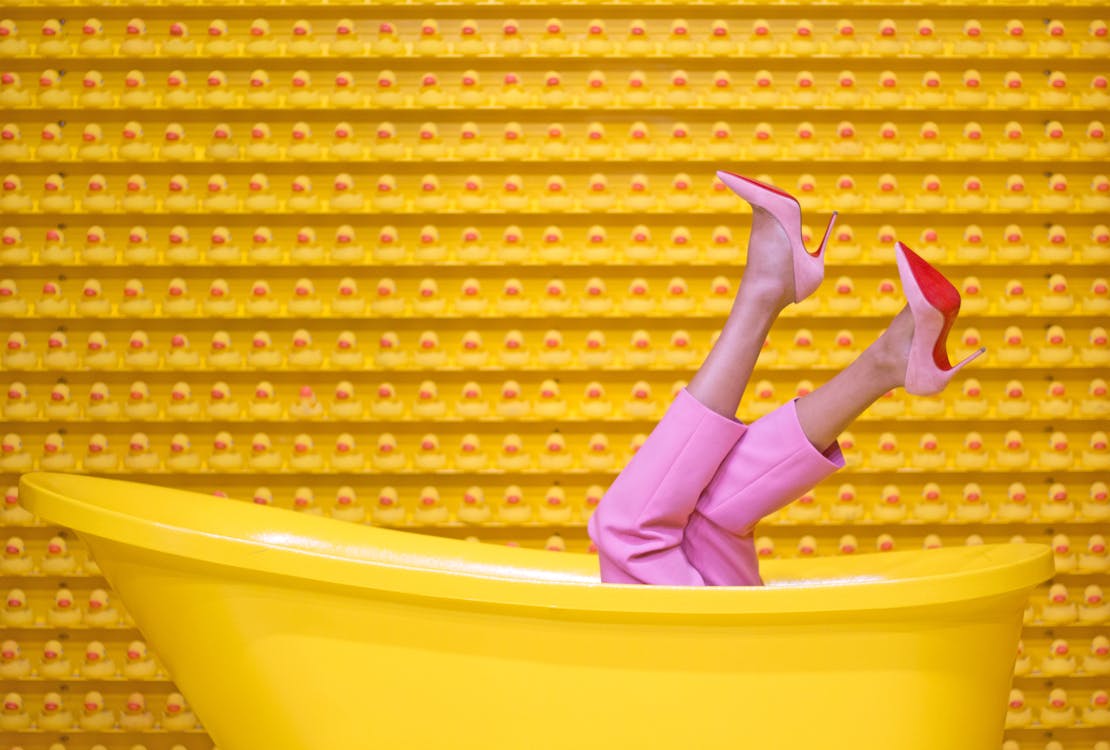 Rule number 4 – Wear skinny jeans
It should come with no surprise that skinny jeans are highly recommended when it comes to making your body look slimmer and taller and your legs longer.
Wear them with your favorite pair of sneakers, elegant ballet flats, or high heels. You can choose a classic blue color or dark blue/black for an extra slimming effect. As you can see, creating a taller and slimmer look is not very complicated as long as you follow some basic steps and pay attention to the cut of your pants and the choice of your tops and shoes.
If you are not sure how to achieve the right visual effect, you can always try a couple of different outfits in front of the mirror or ask your friend for advice. After a while, you will master it yourself!