Many women prefer to wear floral dresses because of their beauty, freshness, and versatility. Aside from that, most women love to collect printed floral print shirts and dresses. Some think that floral print dresses can make you look bigger. Well, that depends on the style and the prints. As we all know, floral print dresses are so versatile, so lots of opportunities are available. That being said, you can make floral dresses works or even not.
It is inappropriate to say that a floral dress can make you look fatter because some floral dresses can make you look stunningly beautiful and slimmer too. Some also say that a floral print dress can make you an old-fashioned lady, which is not really true.
So we will be looking at some of the best floral print outfits in trend this 2021. You will get to love floral dresses than you already did before.
1. Red Is a New Sexy
Try out this floral appliqued maxi dress from anthropologie.com that can make you look young and sexy because of its waist cinching. The floral print is unique because of the tiered maxi silhouette. Not just that, the red color prints show love and boldness and, more importantly, it's eye-catching.
Add nice boots or sandals and accessories like an earring or bracelet to complete your floral fashion get-up! This style of floral dress is perfect for casual, semi-formal, and outdoor events. You'll never get out of place no matter what the occasion in this dress.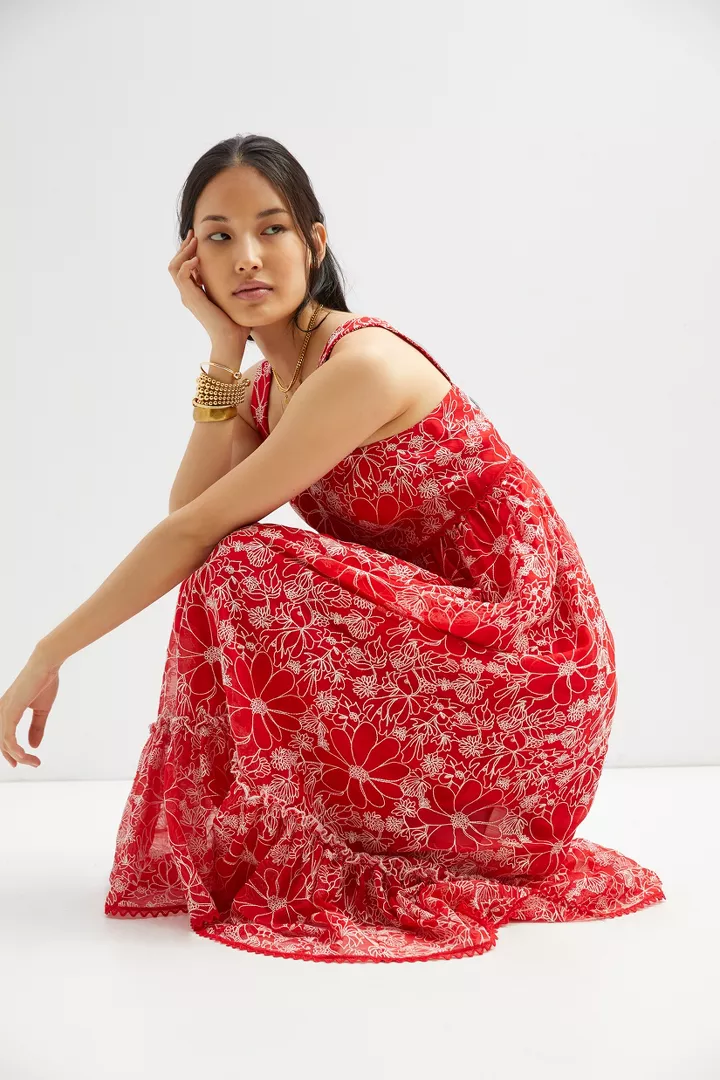 2. Let's Lower the Neckline!
Want a floral dress that can make you look slimmer and sexier? The secret to finding a floral dress that is alluring depends on the style of the outfit. Let's look into this tie belt shirt dress with a small floral print. You will see that it has a deep v-neck design and short sleeves, making it more daring in the eyes. Also, the waist belt helps in making your waistline curvier. Adjust the tie depending on your preference!
3. All in for Black
One of the essential tips in looking for a dress that can make you look slimmer whether it's a floral print or not is choosing a black color dress. Black is the most flattering color that helps hide the flaws in your body and creates a slimming illusion. Try on this flouncy floral midi dress in a black floral dress with a waist-cinching effect and thick straps to make you look hotter than you usually do.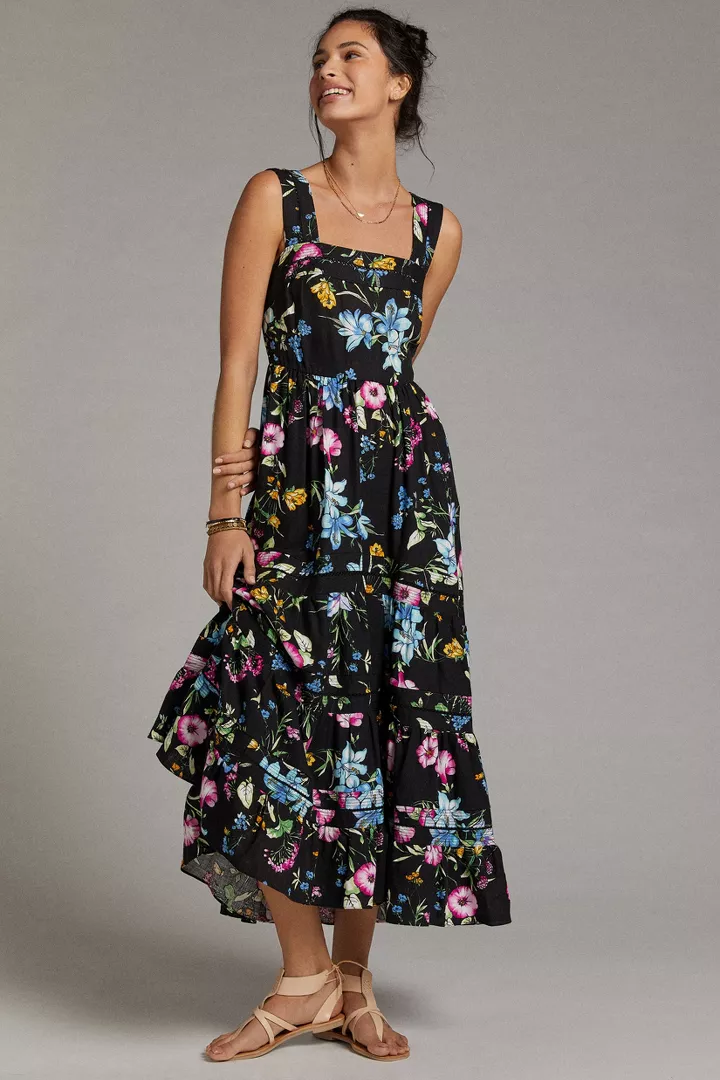 4. Oh, My Lingerie!
The design of the dress is also crucial in making you look sexy. It is not always the color or the print! For a much daring appearance, you can have this moonlight nightshirt from Nordstrom.com as your sleepwear or loungewear. The low-cut neckline and short shirttail hem will flatter your feminine figure that will captivate the heart of your loved one.
5. So Cute and Sexy, Floral Ruffled Dress
What can we ask for in this floral print ruffled dress from zara.com? You want to look stunning, sexy, and slimmer? Grab this now! It features a strap, deep v-neck, sleeveless and short skirt to make ladies more attractive.
Floral dresses can make you look stunningly beautiful because of their design, color, and prints! These samples are some of the floral dresses that you can vouch for to make you look chic and cute at ease.