As we always talk a lot about cute summer dresses, it's time to consider some other options as many women prefer a sporty, casual style, especially when it comes to everyday outfits. Today we selected a couple of our favorite styles that will be suitable for all those ladies who are always active and are looking for some interesting alternatives to ultra-feminine summer clothes. Have a look at our short fashion guide below – no florals, just a cool, minimalist vibe that you will instantly fall in love with! Summer outfits guide you need to know in summer.
1. Shirt Dress Outfit
A simple long shirt in pastel blue can serve as your summer dress this season. Wear it with your favorite pair of sneakers and some chic accessories: a white belt and large hoop earrings.
2. Summer Outfits Denim Jumpsuit
Denim jumpsuits have such a cool urban vibe! You should invest in at least one this summer as it will be perfect for all everyday activities as well as a weekend getaway. Keep your look super simple or brighten it up with a colorful crop top and some eye-catching, vibrant jewelry as in the picture above.
3. Summer Outfits Cami Top + A-Line Mini Skirt
For a summer night out, opt for a sporty A-line mini skirt (black leather will look fantastic) and a classic black cami. This stylish set is a great equivalent to wearing a traditional little black dress and you can spice it up with a chunky chain necklace, a chic clutch, and sexy red stilettos.
4. Summer Outifts All-white Look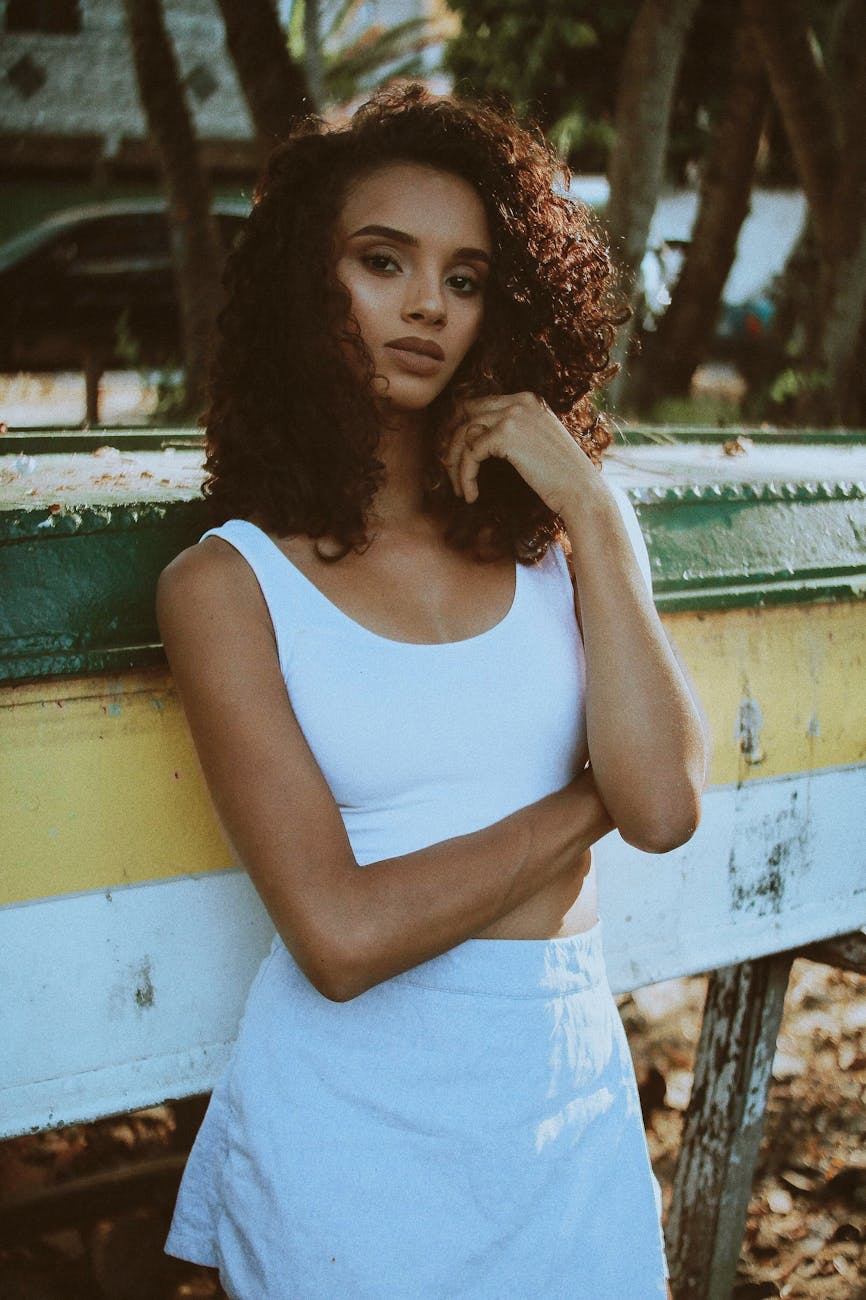 Sportswear in summer above, similar set, but this time all white can be seen in the picture above. This look is a little more girly and innocent yet still has a casual, urban feel. Sportswear doesn't need to always mean wearing a sweatsuit, a hoodie, or a pair of leggings. Especially if you are not going to the gym, but want to just walk around. This chic set, inspired by tennis outfits, should be your best friend this summer. Wear it with sneakers or tennis shoes. Add a colorful cross-body bag and a pair of aviator sunglasses if you want to make your look more interesting.
5. Summer Outfits Casual Jumpsuit
Jumpsuits are so universal and comfortable, we simply can't get enough of them! If you adore the simple casual style, you will be tempted to wear this trendy pastel jumpsuit and combine it with some sports accessories. We recommend a baseball cap and a colorful bum bag/fanny pack to keep all the essentials close and have your hands free at all times.
As you can see choosing your casual, comfortable outfit in summer is easier than you thought. Just make sure you invest in some simple yet fashionable items and always pay attention to suitable accessories. With so many different styles of sneakers and flat sandals, you can totally skip wearing high heels during summertime, especially if that's not your style. Keep your look cool and effortless. Enjoy outdoor activities and hot summer days in style!