Are you suffering from the plus size problem and searching for the best shapewear for women? If you are saying yes in your mind, great! You are exactly in the right place. We are here to state to you the benefits of wearing a shapewear.
Women like to experiment with different types of shapewears daily. Western dress or tight-fitting dresses need contoured figures to best define their beauty. But the problem is, everybody doesn't possess an hourglass figure. That is where shapewears come to rescue! Every woman likes to adorn herself with a shapewear so that she can look like a diva in front of the mirror.
The shapewear helps you in achieving a perfect look. You can wear any dress confidently. Several women today are trying the shapewears. If you are a little bit obese then you can try our plus size waist trainer. We are sure that you will fall in love with the it. Several shapewears are there to serve several different purposes. Keep reading with us to learn about the specialty of every shapewear.
AirSlim® Full Body Tummy Control Shapewear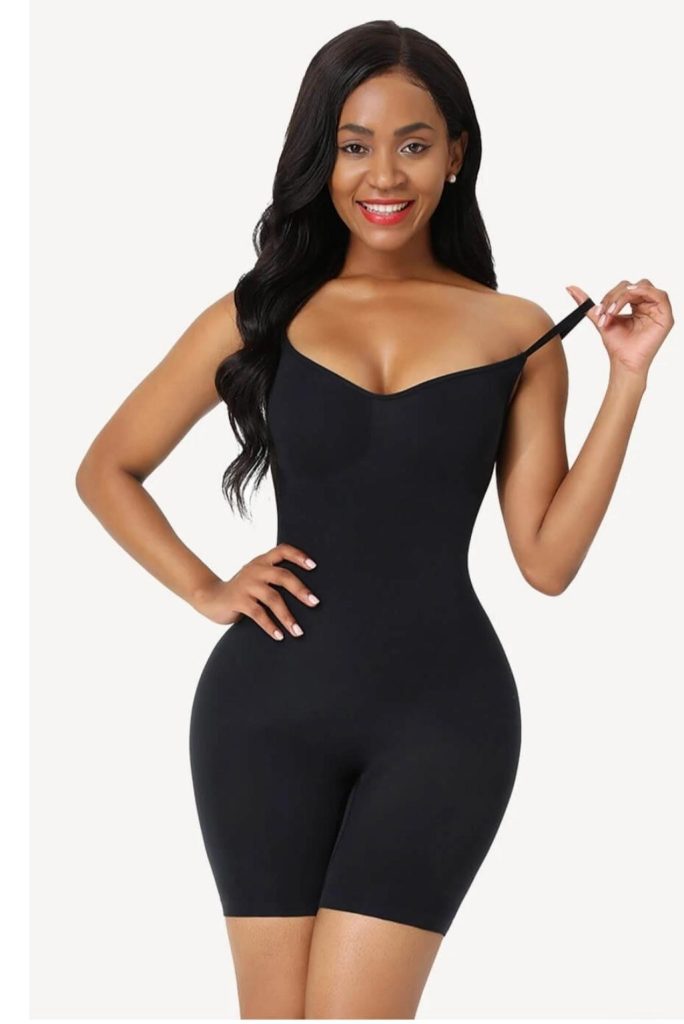 The biggest advantage of this shapewear is its comfort. You can wear it for eight to ten hours without feeling uneasy or any discomfort. This full-coverage bodysuit is perfect to recover from liposuction. This shapewear is mainly used by the women after the delivery of their child. As we know, after a delivery, almost every woman tends to gain lots of weight.
The breast area and the bottom area are made up of breathable mesh material. This is the reason why you can feel relaxed and comfortable.
The shapewear has a double adjustable shoulder strap. It is specifically designed for anti-skid and anti-rolling.
It has an open crotch so that you can go to the bathroom effortlessly.
The best part is that it has a high elastic layer. It presses down the fatty skin and gives you a slim look.
This shapewear is perfect for hiding the stretch marks in the tummy. It is the best choice for big tummies.
PowerConceal™ Low-Back Hourglass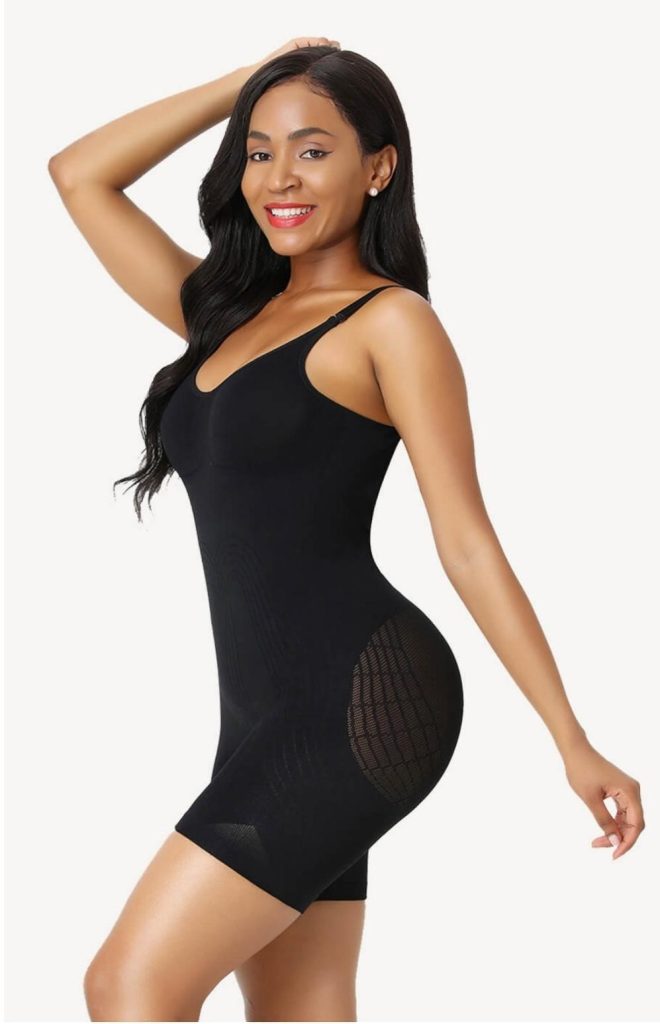 If you are looking for the best shapewear for women then you can try the PowerConceal shapewear. It is not only a shapewear. You will feel flexible and live after wearing it. It is available in varied silhouettes and lengths. It also has several color options. This shapewear is specially designed to uplift the butt.
The best part of the shapewear is that you will look slim and sexy.
This shapewear mainly targets the fat thighs, heavy breasts and buttocks. It gives a perfect shape to your figure.
It has adjustable and convertible shoulder straps. You can alter the clasps according to your requirements.
The shapewear has an easy crotch for going to the toilet.
The low back bodysuit gives your figure an extra firm fit. Your obese portions of the body will be hidden entirely.
The best part is that the shapewear has double panel control compression. It gives you the best look.
CoreSculpt™ Tummy and Butt Control Body Shaper with Butt Lifter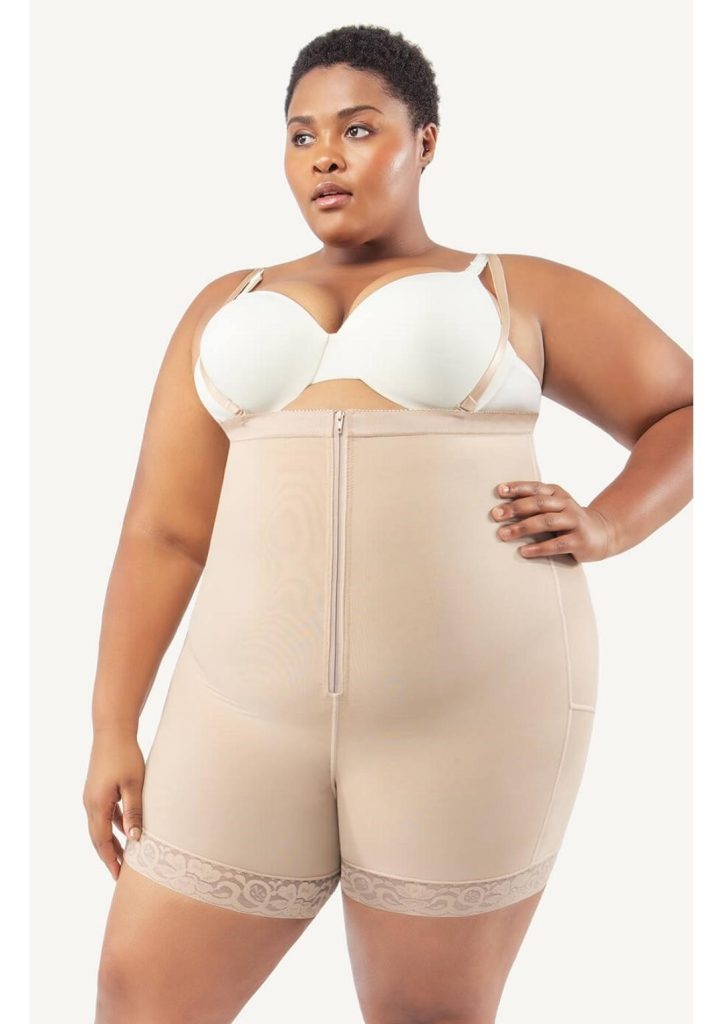 If you are looking for plus size waist trainer then you must try the CoreSculpt Tummy and Butt Control Body Shaper. It will instantly make you feel confident and bold. This shapewear is perfect for those who are suffering from obesity. Women generally gain weight after their delivery. Not to worry anymore. You will look absolutely confident in this shapewear.
The shapewear is best for post-surgery postpartum daily use.
It helps in reducing waist, abdomen, hip, buttock, and back area measurement.
The shapewear is perfect and has a removable and adjustable shoulder strap.
The shapewear has a high compression bodysuit with a front zipper, with butt lifter. Moreover, the open gusset design is perfect for giving you optimal comfort.
Final Thoughts
Nowadays there is a high demand for shapewears. There are lots of shapewear available in the market for women. All the shapewears differ from one another. Some helps you in contouring your body while some helps in reducing fat. We have discussed about some of the best shapewear for women over here. If you are looking for a plus size waist trainer then we can look no more and follow us!
We would love to see all our women confident in their body and nailing in their lives, all while looking pretty and sassy effortlessly.