There are so many shoes out there and so many choices available.  Short women can enhance their appearance by selecting the right shoes that are flattering. That said, some styles just do not work well for petite women.  Short women should avoid shoes like gladiator sandals, shoes that have ankle straps, ankle cuffs, ties around the ankle, heavy heels that are too bulky and weigh a woman down, super chunky wedges, or square toes. Another type to avoid is the unflattering high-top sneakers.
While wearing high heels is the easiest way to add length to the frame, higher is not always better when it comes to heels. It is best not to wear heels that are so high that you feel imbalanced.
Shoes That Every Petite Woman Should Have In Her Shoe Closet
The right shoe style can lengthen you, while there are those that can cut you off instantly and shorten already short legs. Here are the must-have shoe styles that will work wonders for your petite shoe closet.
The Pump
The classic pumps will make your legs appear longer, slimmer, and even shapelier too.  They are an excellent choice for short women. Go for pumps with pointed toes as they will elongate and make Petites appear taller. The V shape vamp can also add length to the look. As for the height, do keep it proportionate to your size. Heels that are too high may wobble and can actually be dangerous. If you are a plus-size petite woman, choose heels that do not look too delicate like kitten heels. Just shapely and well-proportioned heels are great.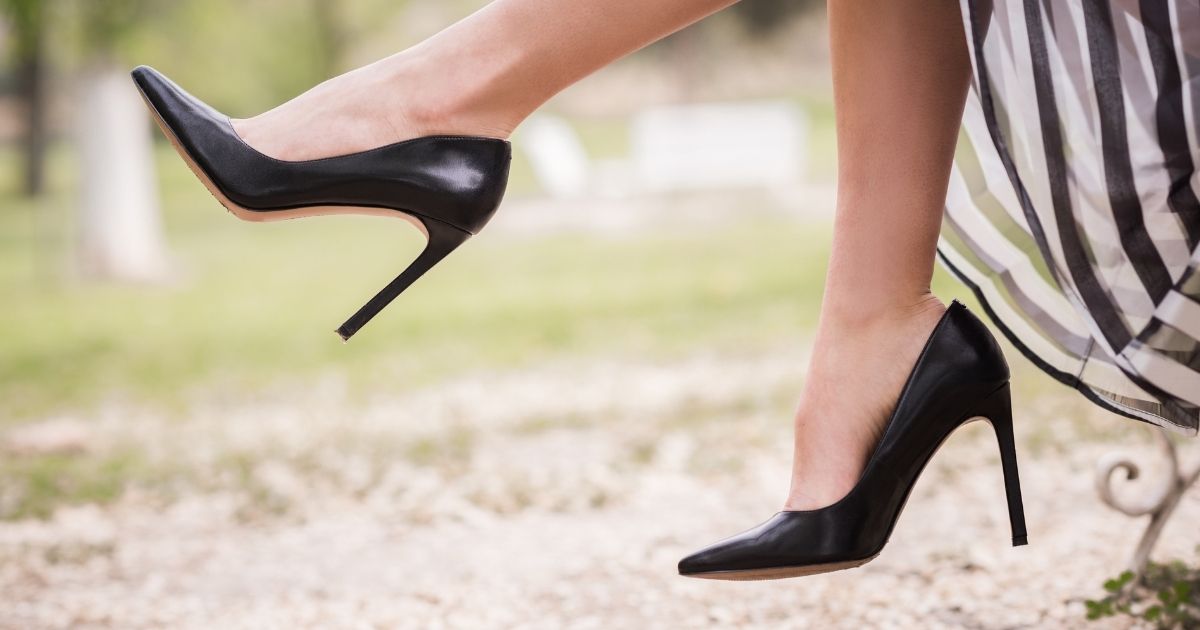 Image – https://www.womansera.com/classic-pumps-how-to-choose-and-what-to-wear-it-with/
Slingbacks
Slingbacks are another great choice for Petites because they look light on the feet and they do not add a heavy or clunky element to the ensemble. Slingbacks are perfect for summer. Do choose a height that you can wear comfortably. Select a heel height that you can comfortably wear and the straps should not be too wide as narrower straps look more proportionate for petite women.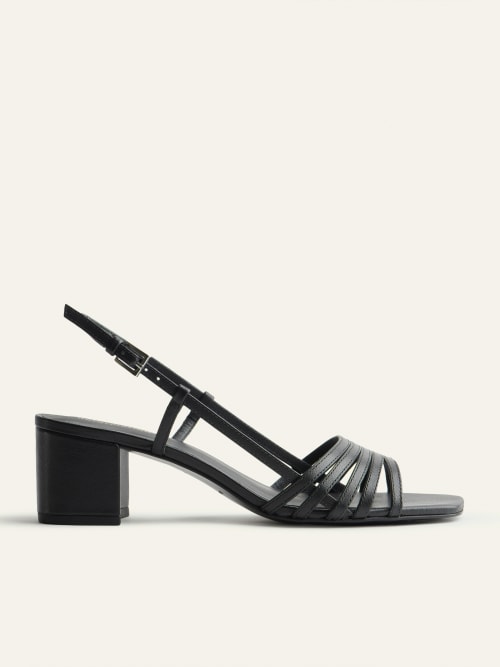 Pointed Flats
If you prefer not to wear heels, you can still make yourself look taller with pointed flats. They are easy, comfortable, and look put-together. The pointed style will be tricked the eyes into seeing an extended leg. Showing off some skin with a low vamp will visually extend the leg.
Over The Knee Boots
Some women may find over-the-knee boots rather overwhelming for their frame just like wearing too much fabric. On the contrary, over-the-knee boots can actually help to elongate the look. This bold shoe style creates a long vertical line up and down a petite frame instead of cutting the legs off at an awkward position like mid-calf boots. You may also try wearing tights or leggings that match the color of your boots to create an even longer vertical line.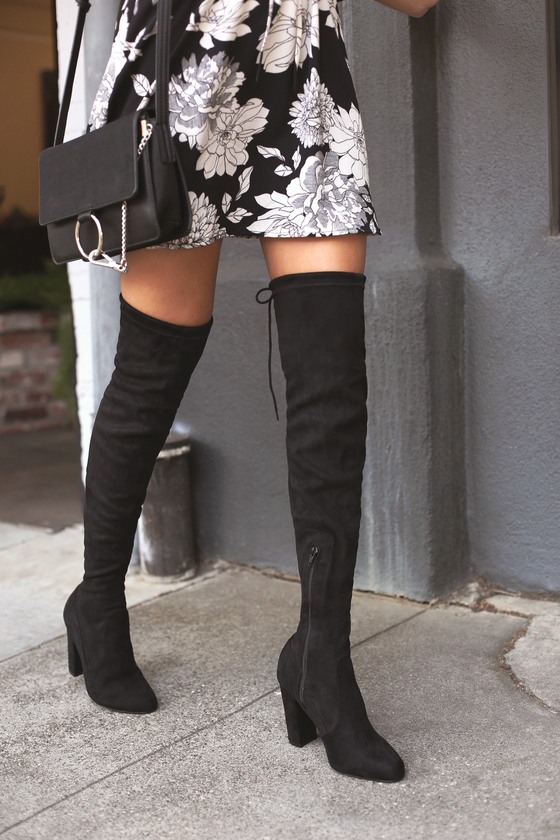 Platform Sneakers
If love sneakers, looking taller may not be at the top of your wishlist. Comfort is key when wearing sneakers. You can still boost your height without compromising comfort with a pair of platform sneakers. Yes, those 90s fashion is back with brands such as Nike and Vans releasing new sneaker designs. Platform sneakers are great for grab-and-go style.  Just throw them on without feeling overdressed.