Streetwear style is a popular fashion trend that combines elements of sportswear, hip-hop culture, and casual wear to create a unique and edgy look. If you're interested in incorporating streetwear into your wardrobe, here are some tips on how to wear it: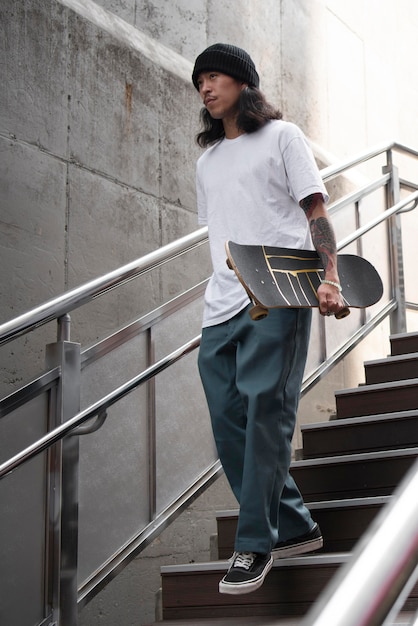 Start with the basics: The foundation of any streetwear outfit is a comfortable, oversized t-shirt or hoodie. Look for pieces in neutral colors, such as black, white, and grey, which can be easily paired with other items in your wardrobe.
Mix and match: Streetwear is all about mixing different styles and textures. Pair a graphic t-shirt with distressed denim, or mix a tracksuit with a leather jacket for a cool, edgy look.
Embrace accessories: Accessories are a key element of streetwear style. Hats, beanies, sunglasses, and backpacks are all popular choices that can add a unique touch to your outfit.
Play with proportions: Oversized clothing is a hallmark of streetwear, so don't be afraid to experiment with proportions. Pair a baggy hoodie with skinny jeans or pair oversized pants with a fitted crop top.
Sneakers are a must: Sneakers are a staple of streetwear style, so invest in a good pair that you can wear with multiple outfits. Look for classic styles, such as Nike Air Force 1s or Adidas Superstars, or opt for something more high-end, like a pair of Yeezys or Jordans.
Don't forget about layering: Layering is another key element of streetwear style. Try layering a long-sleeved shirt under a t-shirt, or wear a denim jacket over a hoodie for added warmth and style.
Be confident: The most important aspect of streetwear style is confidence. Own your look and wear it with pride, and you'll be sure to turn heads.
Here are Some Additional Tips to Help You Achieve the Perfect Streetwear style: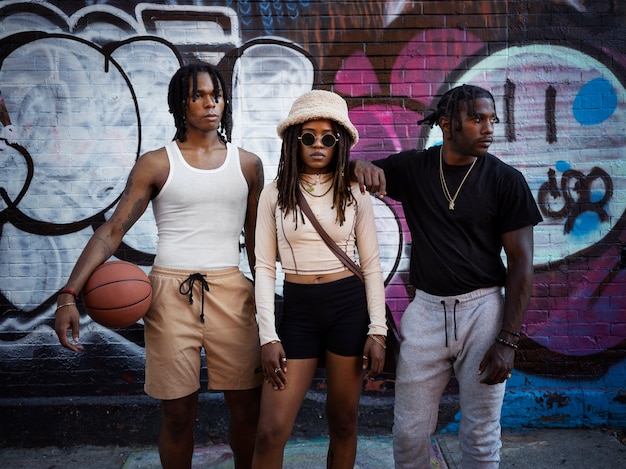 Experiment with prints and patterns: Bold prints and patterns can add a lot of personality to a streetwear outfit. Try a camo jacket, a striped shirt, or a graphic print hoodie to make a statement.
Invest in statement pieces: While basics are important, investing in a few statement pieces can elevate your streetwear game. Look for unique jackets, pants, or accessories that showcase your personal style.
Try out different color palettes: Streetwear style isn't limited to neutral colors. Experiment with bold and bright hues, or go for a monochromatic look with all one color.
Pay attention to details: Small details can make a big difference in a streetwear outfit. Look for pieces with interesting details like zippers, patches, or embroidery to add some visual interest.
Know your brands: Streetwear is often associated with certain brands, such as Supreme, Off-White, and Bape. Knowing the history and style of these brands can help you incorporate them into your outfits.
Don't be afraid to break the rules: Streetwear style is all about breaking rules and pushing boundaries. Mix formal and casual pieces, wear pieces in unexpected ways, and create your own unique look.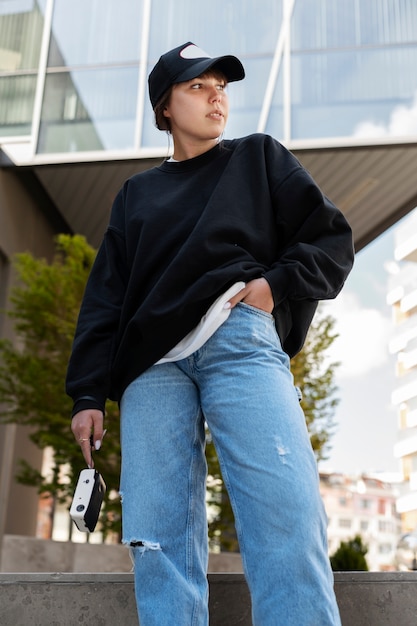 By following these tips and experimenting with different styles, you can achieve the perfect streetwear look. Remember, streetwear is all about expressing your personality and individuality, so don't be afraid to have fun and try new things.
In conclusion, streetwear style is a unique and edgy fashion trend that combines elements of sportswear, hip-hop culture, and casual wear. By starting with the basics, mixing and matching different styles, embracing accessories, playing with proportions, wearing sneakers, layering, and most importantly, being confident, you can create your own streetwear-inspired looks that reflect your personal style.