Stylish hoodies are one of our go-to items for the spring season and beyond. In fact, they are so universal that you can wear them all year round.
Today we selected our 6 favorite styles of hoodies together with some styling tips on how to wear them. From fun and cool hooded crop tops to comfortable dresses, there is something for everyone to choose from.
As for the color palette for this season, we would highly recommend pastels, crisp white, and all shades of beige and earth colors.
Enjoy our fashion guide!
1. Cropped Hoodie
Hooded crop tops and sweatshirts are for all those girls who enjoy comfortable sports looks however want to remain feminine and sexy at the same time. This style is fresh and unique. Wear your cropped hoodie with jogger pants, shorts, or a maxi skirt.
2. Hooded Dress
If you like simplicity, opt for an interesting 2 in 1 option: a dress with a hood in stylish white or a pastel color such as peach, pink, mint, or baby blue. Wear it with your favorite pair of sneakers and use a self-tanner lotion to show off your legs.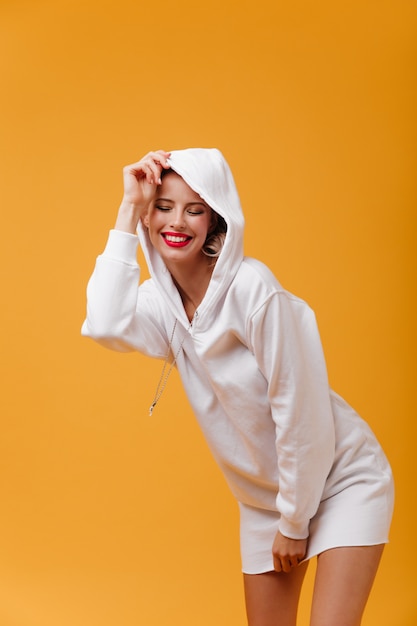 3. Classic Hoodie + Maxi Skirt
It's good to know that hoodies are no longer reserved for sports and outdoor activities such as jogging or hiking. You can now wear them literally everywhere and combine them with other items of your wardrobe such as elegant pants, skirts, or dresses.
One of the looks that we really enjoy is wearing a classic, simple hoodie with a pleated maxi skirt.
This look is especially interesting if you keep your color palette toned and stick to different shades of one color as in the picture above. Fresh mint is a great color for this spring and it looks awesome with black or white accessories.
4. Hoodie with a Jacket
We all love warm, sunny days, but let's face it: the weather is not always perfect and it's always good to get prepare for colder, rainy days. The good news is, you can still wear bright, happy colors and look super stylish in your hoodie. Have a look below!
5. Hoodie + Shorts
Simple and attractive spring/summer look: combine your pastel hoodie with white jean shorts and add some stylish black or silver accessories such as a cute backpack and oversized sunglasses.
6. Print Hoodie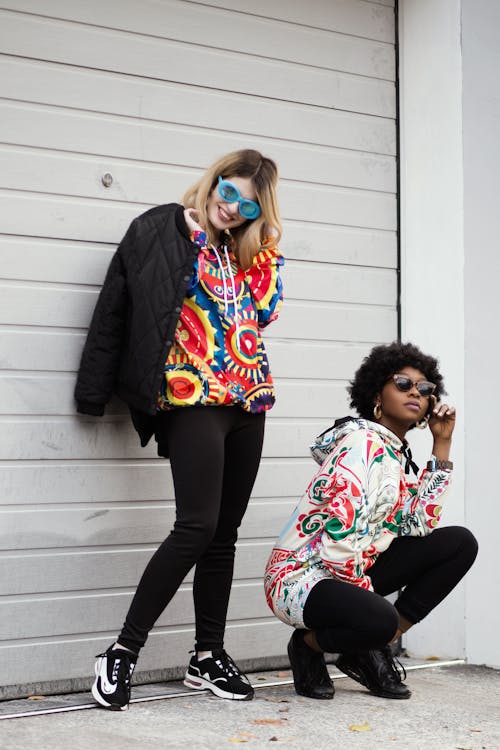 Our last option is for all those who love vibrant prints and patterns. Wear them in black.