Fall is officially here and it's high time to have a closer look at the most popular footwear trends this season. From eye-catching long boots to comfortable sneakers, there is something for everyone to choose from, no matter your fashion style.
Enjoy our latest fashion guide, and save it for later to use it as a useful reference when you go shopping. Enjoy!
1. White Boots
White boots (both short and long) are officially back this season and you should definitely take advantage of this trend, especially in early fall. They provide a great transition from summer to fall and can be combined. With a lot of lighter colors and fabrics, and sometimes look too heavy with black or dark brown shoes.
Recommended colors that go well with white boots:
– beige (as in the picture above)
– light pink
– mint
– lavender
– floral print
2. Slouchy Boots
Who doesn't love slouchy boots? We are very happy to see them back in fashion as they are fun to wear and look super cool. This fall, wear them with a variety of midi dresses and opt for a stylish beige or camel color palette (as pictured above).
3. Fashionable Sneakers
This season, sneakers got a fashionable makeover and are available in a variety of styles and colors. You can go for a classic color palette or search for a pair with some unique elements and gold/silver/metallic details. White, great, and beige color combination (as pictured above) will be ideal for every day, suitable to wear with both jeans and long dresses.
4. Modern Chelsea Boots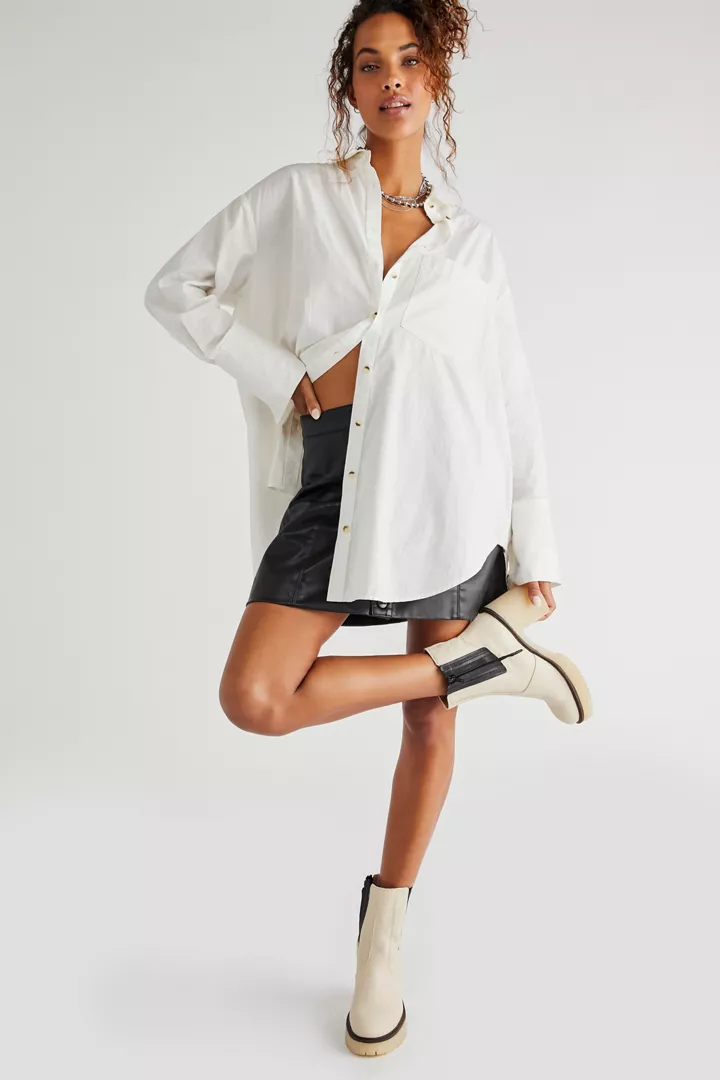 The coolest boots of this season, a modern version of classic and super popular Chelsea Boots, are not only very stylish but also very comfortable and practical (even when it rains). Wear them with a leather mini skirt or loose jeans and a sweater for a casual, everyday look.
As you can see, there is a lot of options when it comes to ladies' footwear for Fall 2021. This season, opt for lighter colors and pay attention to new styles. Happy shopping!