We love hair accessories! They are fun to use and can totally transform your look. Even a simple hairstyle will look amazing when combined with suitable accessories. Today we prepared a selection of our must-have hair accessories that will be in fashion for fall and winter 2021. Have a look!
1. Gold Hair Clip
Gold has never been more popular! Use your gold hair clip for special occasions or sport it with your everyday outfits to add some glamour and sophistication to your usual style. Suitable for both short and long hairstyles, straight, wavy, or curly hair types.
2. Headband
Number two on our list of stylish hair accessories: a headband. You can choose from a variety of colors and styles, go for something simple or bold and eye-catching. The choice is yours! Recommended colors for this season: metallic green, lavender, red, fuchsia, silver, gold, electric blue, and classic black.
A bow-detailed silk-satin headband (as in the picture above) will look amazing with brown and dark green outfits. Powder pink is an excellent color for Fall 2021. Headbands are not only super cute and stylish but also very practical. Anything that combines fashion with comfort is always on our must-haves list!
3. Plush Headband
Plush headband in fashionable white is a must-have winter warmer. While you may think that it's too early to think about the cold weather, you will see how fast it will come. It's always better to be prepared and do your shopping in advance. This stylish shearling headband will not only look amazing but will also keep you warm. Other hair accessories that we really like can be seen in the pictures below. Have a look!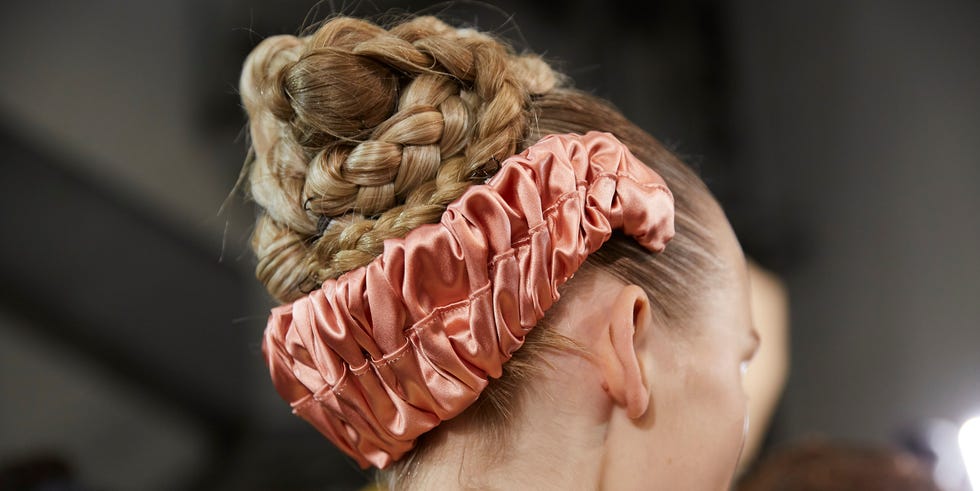 As you can see, hair accessories can be as simple or as creative as you would like them to be. They are a great way to update your look and take it to the next level. From simple headbands and headscarves worn every day to glamorous and sophisticated hairpins and hair jewelry – there is something for everyone this season. Make sure you take advantage of this fabulous fashion trend and don't let your hair look boring. Good luck with experimenting with various looks and don't forget to leave a comment below letting us know what you think! Thank you for reading.