"According to Amazon, the next few months of fashion will feature '70'sinspired looks, prairie prints, head-to-toe denim, polished accents, and relaxed workwear. That means it's time to pull out your favorite oversized knits, plaid blazers, and vintage-inspired accessories," says InStyle and we couldn't agree more.
If you are not familiar with the 70's fashion and with the vintage look, we are going to show you some of our favorite outfits that you can easily copy and make your own. Have a look at our fashion guide below!
1. Print Blouse + Jeans
This classic combination is easy to pull off and is very suitable for everyday occasions. Add a stylish beige blazer or longer cardigan on top to complete your look.
2. Sweater + Maxi Skirt
For the second look, choose an oversized sweater/knitwear and a maxi skirt or dress featuring a delicate floral print.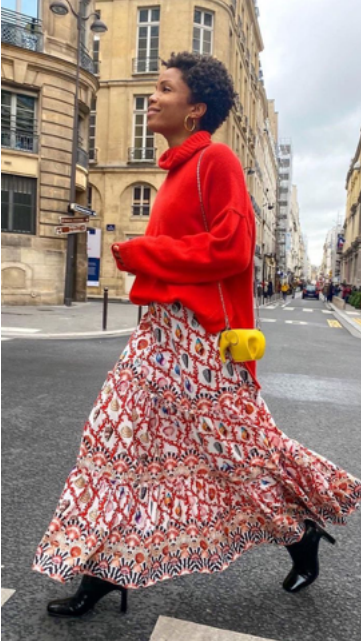 This chic combination will look amazing with black, beige, or brown boots and some funky accessories such as a yellow elephant mini bag (it gives the whole outfit a fun, youthful twist).
3. Jeans + Short Cardigan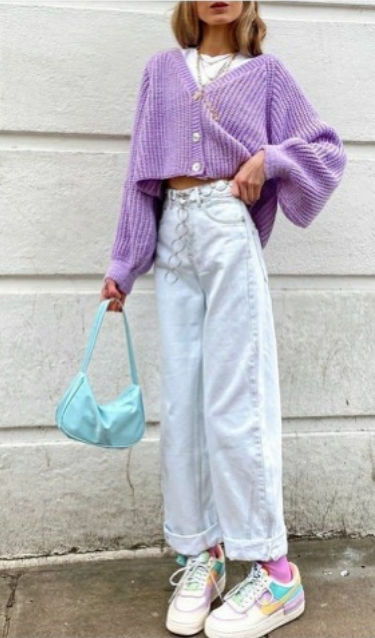 Combine your vintage cardigan with your loose or flare jeans and comfortable sneakers. Add a suitable handbag to the mix. How stylish! The whole outfit will look even better with a vintage belt and jewelry. Make sure all elements of your outfit go well together; don't add too many colors.
4. Long Dress
There are several ways to wear vintage dresses and we especially like the styling idea shown above. It is very original and creative. Just make sure that your dress is buttoned up and combine it with a matching long skirt. Recommended footwear: flat shoes, ankle boots, or classic long boots.5. Vintage Coat Coats are an excellent way to add some vintage vibes to your look. Below you can find a short selection of our favorite coats for Fall 2021.
Have a look and get inspired!
As you can see, incorporating vintage clothing into your wardrobe will give it an interesting twist and is easier than most people think. Vintage style has been seen at the recent fashion week in Paris (main picture) so it's here to stay for a while. Take advantage of this fashion trend this season!