If you think that all your wardrobe needs are the much less experimented dresses and compromised style because of your insecurities associated with body shape, then you are on the wrong way! You would be surprised to know that by adding one stuff to your wardrobe, you can blow a magic spell in your fashion world, and this stuff is nothing else but a waist trainer! A waist trainer wrapped around your abdomen helps you nip the extra flab and saggy fats to give a seamless figure in every dress. Along with being an instant solution, it also delivers long-term benefits like warming up the body to increase metabolism, promoting calorie burning. No doubt, waist trainers are inevitable trends of 2022. But if you haven't got your hands on one, then here is a list to choose some of the best waist trainers for women.
1. Neosweat Triple Belts With Hook Waist Trainer
There is nothing better than neosweat triple belts with hook waist trainer to get immense control over your abdomen and waist area. It is indeed an upgraded version of waist trainers with steel bones that accentuate the shape with robust support. It has three belt compressions that give a splendid effect to flatten your belly and shorten your waist. Neosweat triple belts with hook waist trainer have a latex core that enables your body to lose inches, thus giving you a long-term benefit. This waist trainer is a perfect choice for normal torso body types.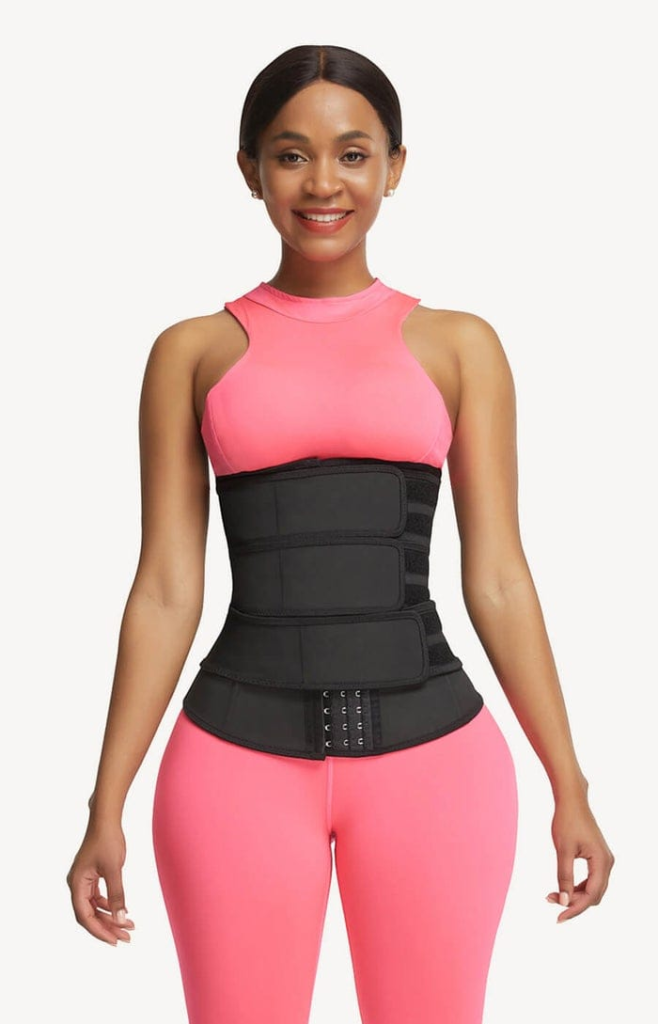 2. Neosweat Workout Waist Trainer Vest
Neosweat workout waist trainer vest is a must-have if you wish to have a well-toned core. The neoprene layered compression increases the body temperature and stimulates the abdomen area to increase perspiration. The waist trainer before and after effect will amaze you for sure.
Once you start wearing it, the detoxification starts gradually, and toxins leave your body. It has a layer of two belts that support the waist and slims down the excess fat tissues in your midriff. Also, don't worry about the fitting! Neosweat workout waist trainer vest provides you an impressive zip that gives the perfect fitting and waist-cinching effect.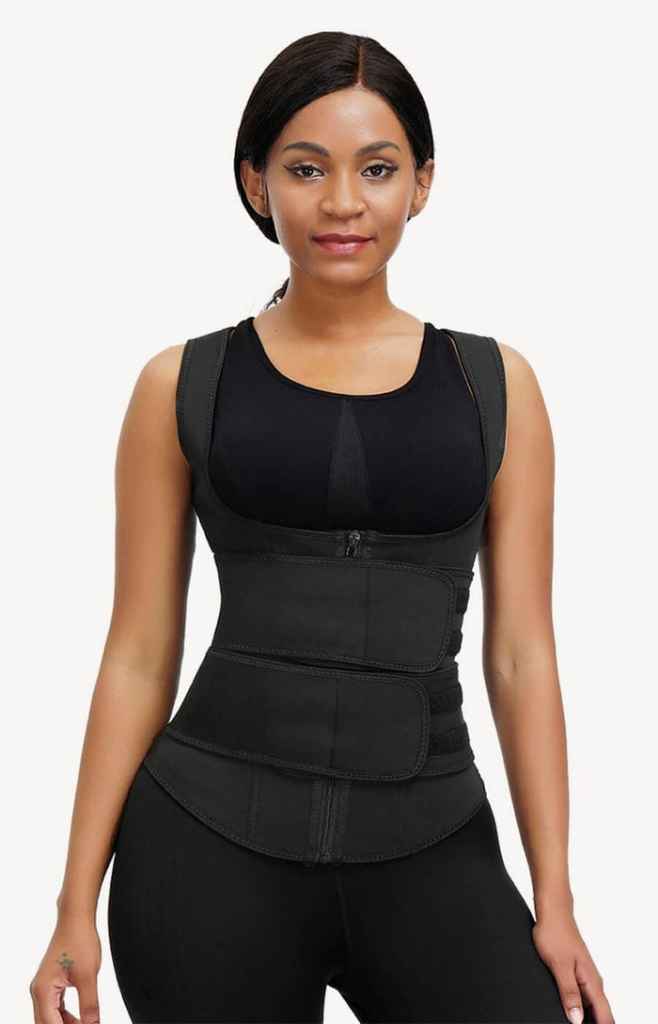 3. Core Sculpt Bonded Waist And Peach Pop Bodysuit
From bust to mid-thigh, core sculpt the bonded waist, and peach pop bodysuit takes care of everything with utmost perfectionism. It has a firm yet flexible grip that makes your tummy look slimmer and waist smaller. It also gives your butt and busts a lifting effect, thus accentuating the overall figure. The lower part works on your thighs and shapes them perfectly. It is one of the best waist and thigh trainers plus-size.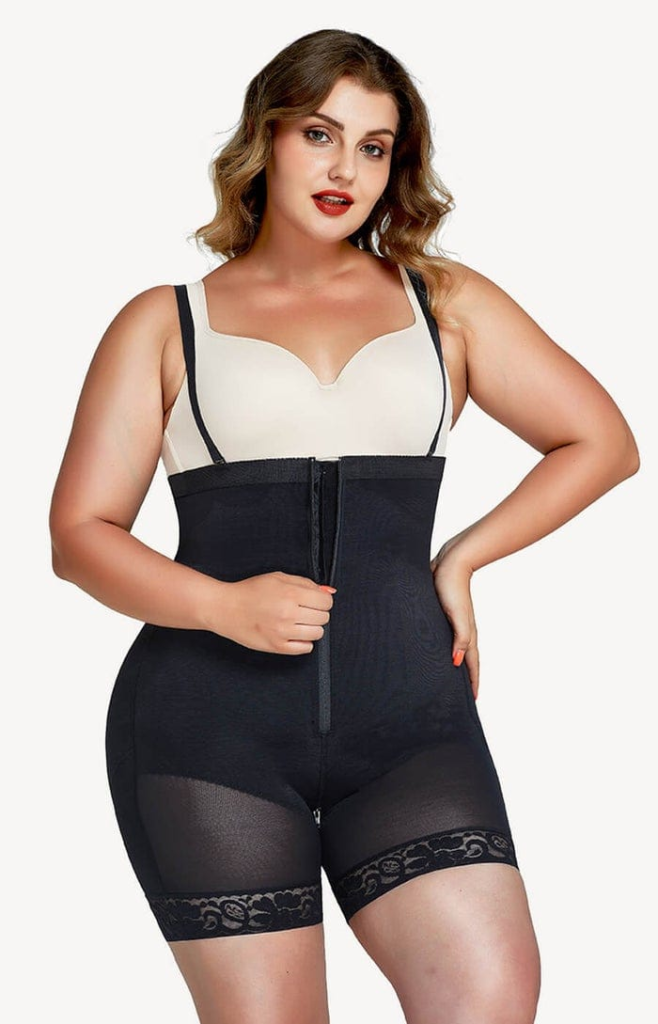 4. Neosweat Double Compression Waist Trainer
Neosweat double compression waist trainer is best to enhance your efficiency in workouts or even in day-to-day tasks. It is the best choice for activities like abdomen exercise and running. It is all you need if you are searching for a waist trainer that tightens the midriff and alleviates back pain!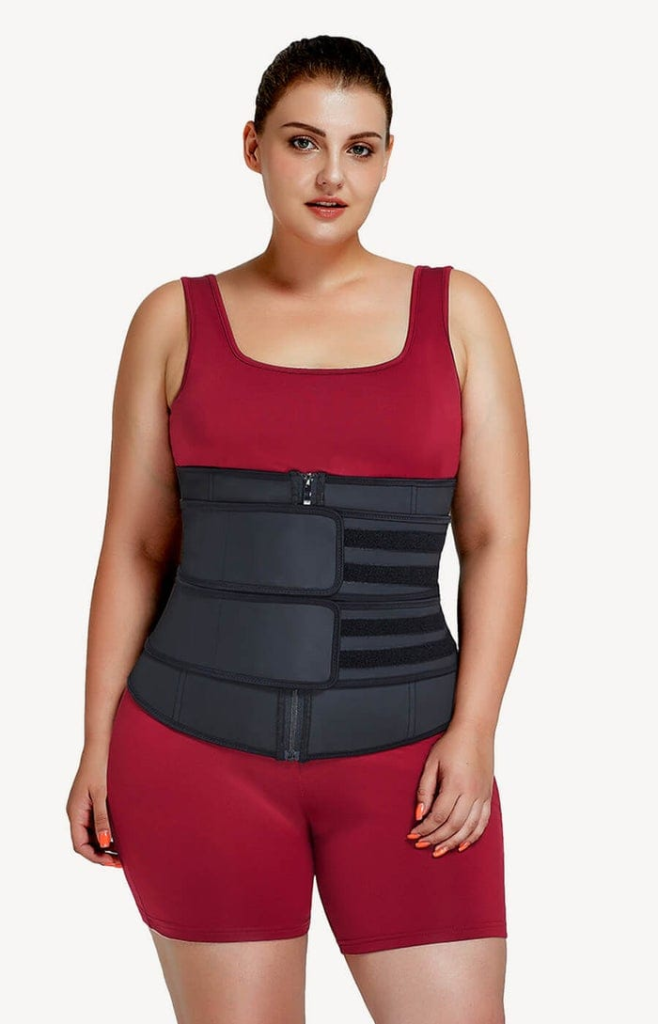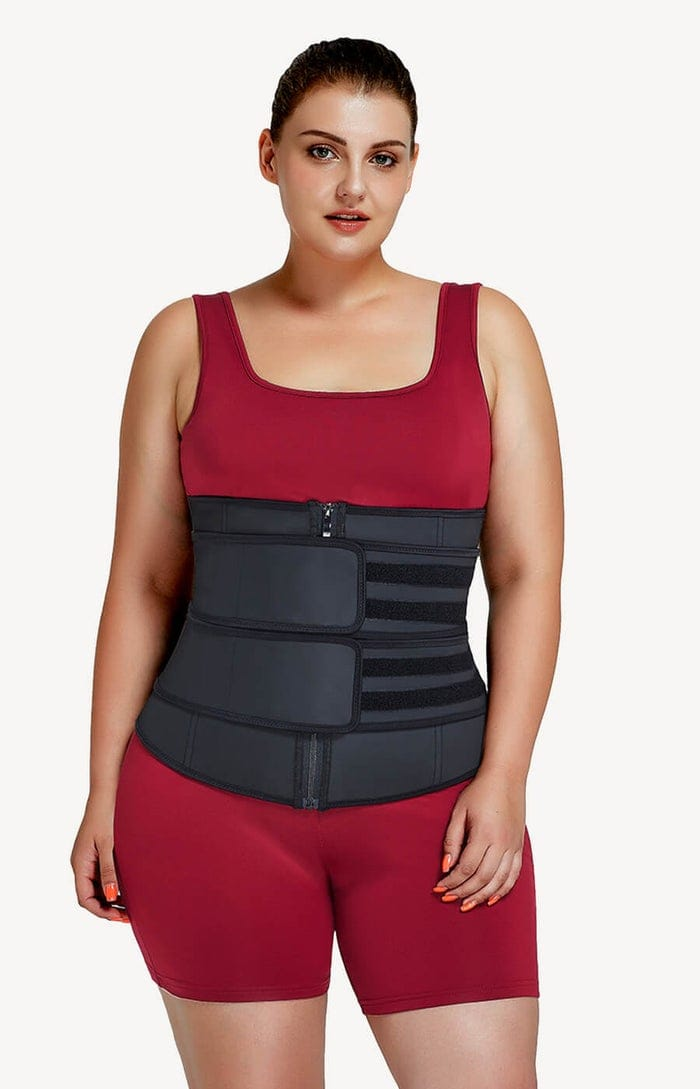 So aren't you amazed at how efficiently waist trainers can serve you in achieving short-term and long-term body shape goals? If you have missed any of the mentioned trendy waist trainers, then go ahead and add them to your wardrobe.