As the world opens up, our social calendar is filling up with wedding invitations, parties, dates and etc. This means that we have to be prepared and start looking around for gowns to wear to these formal events. If you already have one or two gowns in your closet and are looking for ways to dress them up, well, look no further than jewelry. These styling tools are a great way to complete formal wear. No matter if you are attending a formal event or just want to dress up, accessories like jewelry can be the finishing touch that completes your look. When it comes to long gown dresses, there are many different styles available and each one requires different jewelry pieces.
Whether you are a loyal minimalist or one who believes that bolder is better, no outfit is complete without some jewelry. From chunky or dainty necklaces to dangling earrings, there is always that one piece of jewelry that will take your outfit to a whole new level. Ahead are some tips for choosing the accessories to elevate your look.
Strapless Long Gown
Strapless dresses are stylish, unique, and dramatic. This dress style is designed to highlight the neck and collarbone. The best necklaces that go well with a strapless long gown are choker, bib style, and pendant necklaces. Less is more when it comes to accessorizing a strapless dress.
Sweetheart Neckline Dress
Sweetheart necklines are ideal for a short necklace, drop necklace, or a pendant. Choose a style with a slight V that follows the same drop as the classic sweetheart neckline design that will enhance your cleavage. It can also elongate the figure and create a chic visual.
V Neck Dress
A V-shaped neckline is great when paired with classic pendants. A solitaire pearl necklace following the V-line of your cleavage will showcase the design of your dress elegantly. A simple pearl pendant that falls no more than 2 inches below the collarbone is perfect.
Deep V Neck Dress or Plunging Neckline Dress
If you have a dress with a plunging neckline, the best option is to create balance and cohesion. A lariat style necklace is a good choice when it comes to accessorizing a plunging neckline dress. For narrow plunge thin and delicate chains and smaller pearls are perfect. For a wider plunge, go for bolder statement pieces.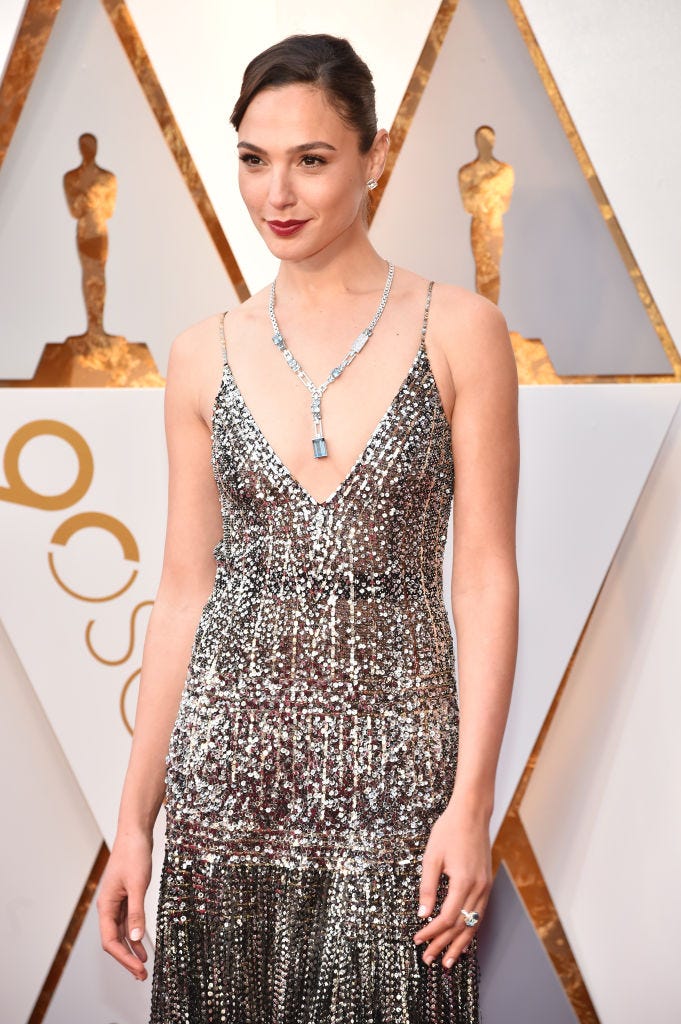 Asymmetrical Neckline Dress
A one-shoulder dress calls for a bold statement earring and there is no need for a necklace. This way, you can show off the unique dress design. If you must wear a necklace, then go for shorter necklaces like a choker.
High Neckline dress
High necklines are elegant and some prefer to add a necklace to them while others prefer to just wear earrings. If you are all about glam, then go for a long necklace that falls a few inches below the collarbone.
Crew Neckline Dress
Dresses with crew necklines work well with the shortest necklace lengths. A Pearl choker is the best option as it is simple and minimal.
Round Neckline Dress
Round necks are every woman's wardrobe staple. A simple fine chain with pendants is a good choice. You can also make things interesting with multiple strands of beads or pendants of varying lengths.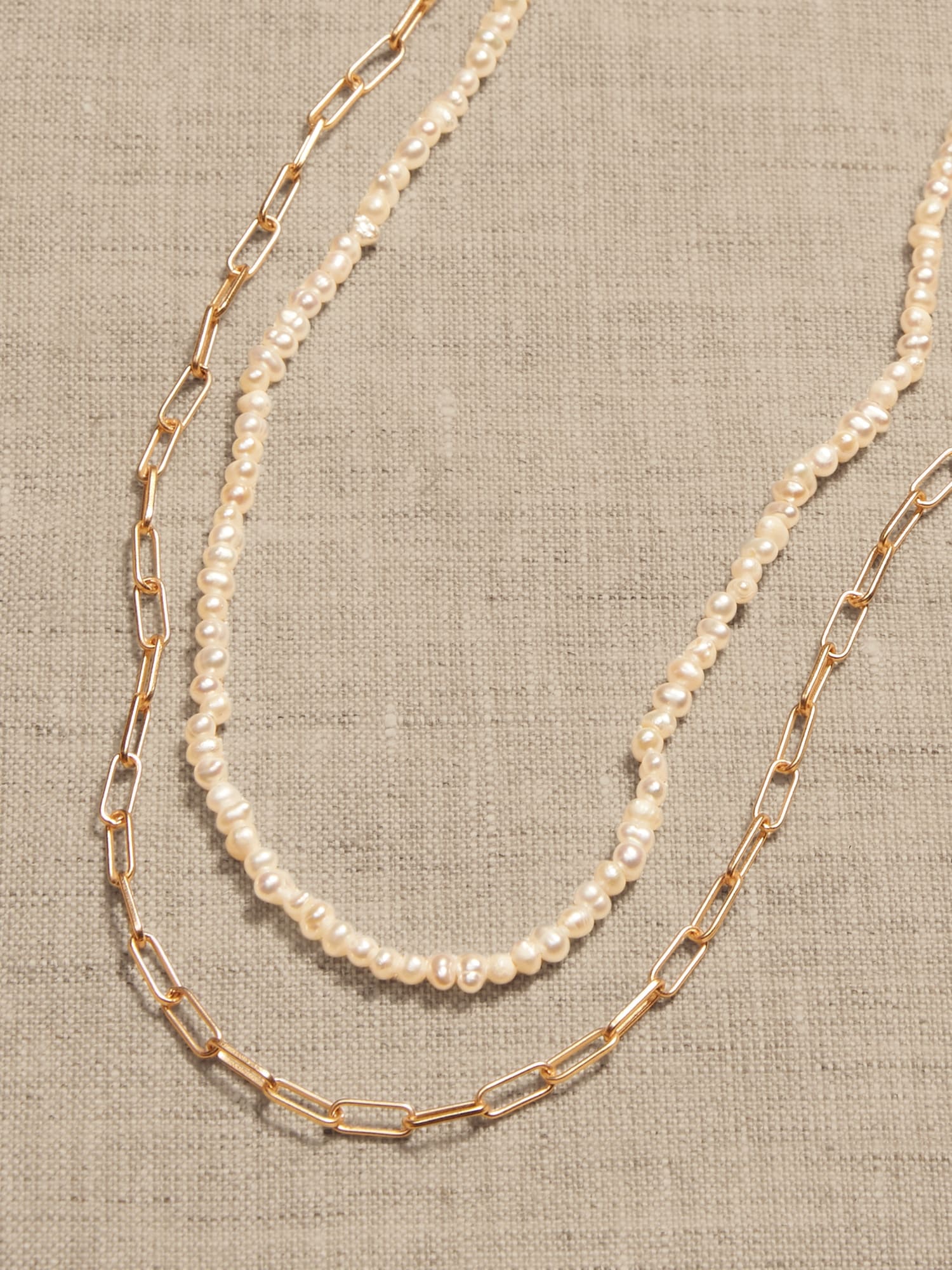 Boat Necklines
When it comes to boat neckline dresses, the classic choker necklace is a favorite pick. Whether you opt for a classic round pearl piece or a diamond choker or a chain, do make sure that the necklace falls above the neckline.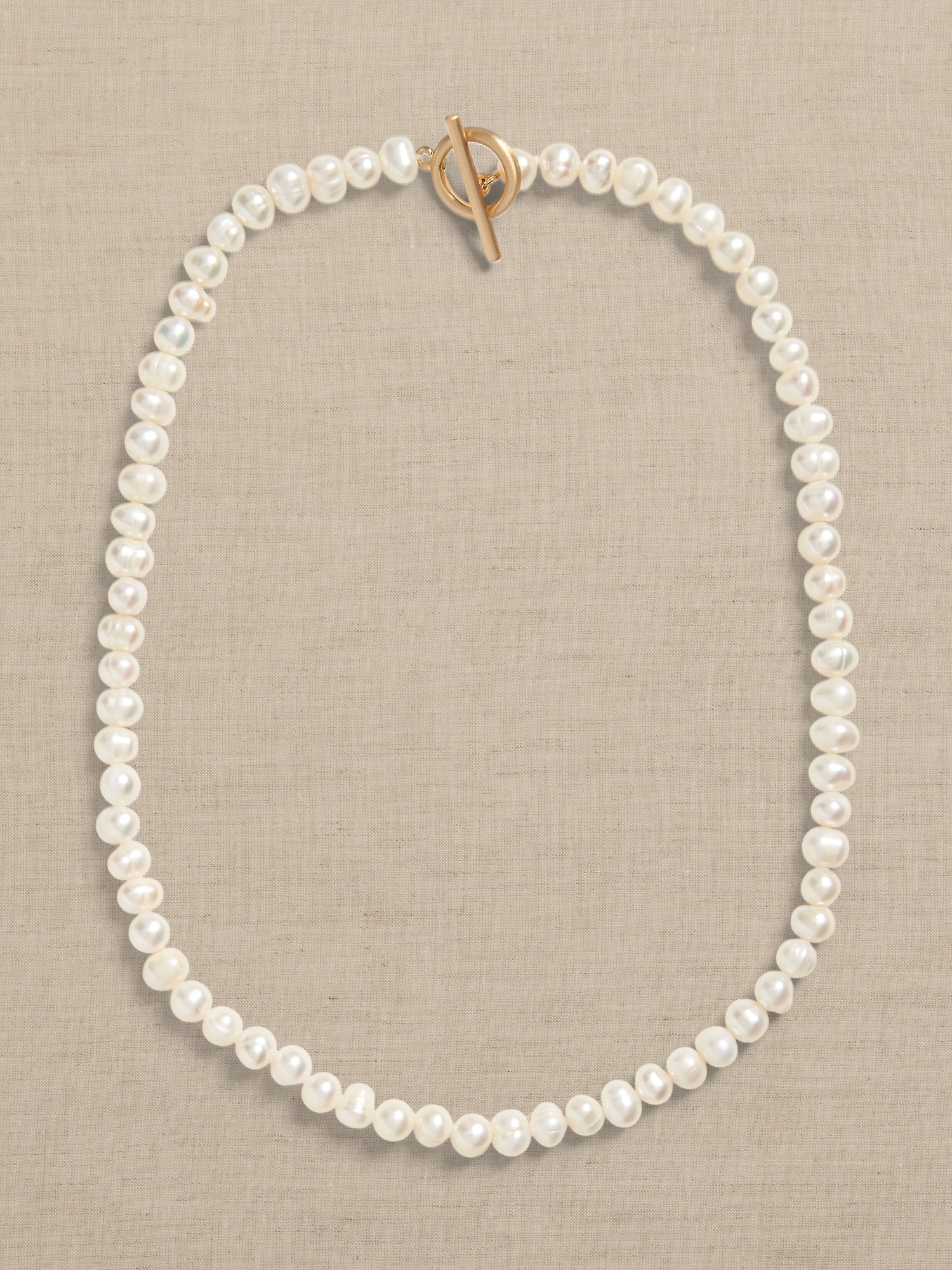 Square Necklines
When opting for a dress with a square neckline, you have many options. Choose a statement jewelry piece like a bib necklace in shorter length or a multi-layer pearl choker for a bold look.